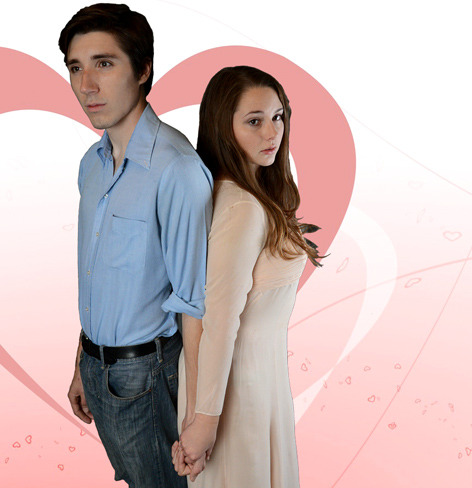 ISU Theatre will bring William Shakespeare's Romeo and Juliet to Fisher Theater for two weekends this month. Performances begin at 7:30 p.m. on Dec. 6, 7, 13 and 14, and at 2 p.m. on Dec. 8 and 15.
Director and theater assistant professor Brad Dell said Romeo and Juliet is one of the most frequently produced plays for a couple of reasons: The universality of its story and the beauty of its language. Set in Mantua, Italy, Romeo and Juliet fall in love and secretly marry in spite of the fact that their families, the Montagues and the Capulets, have feuded for centuries.
Dell said the language is at the forefront in this production. The staging borrows from Shakespeare's original Globe Theatre experience in London. Scenes transition quickly without significant scenery changes.
Dell said the production and costumes reflect modern times while staying true to the facts of the play, including plenty of sword fighting. ISU Theatre hired theater artist/educator H. Russ Brown, St. Charles, Ill., to choreograph the fight scenes. Brown has choreographed violence for more than a hundred productions across the country, including 17 previous productions of Romeo and Juliet.
The play features two performing arts juniors, Dan Poppen and Elizabeth Thompson, in the title roles.
Tickets are $17 ($15 for seniors, $9 for students) and can be purchased through Ticketmaster, the Iowa State Center ticket office in Stephens Auditorium or at the Fisher door before performances.