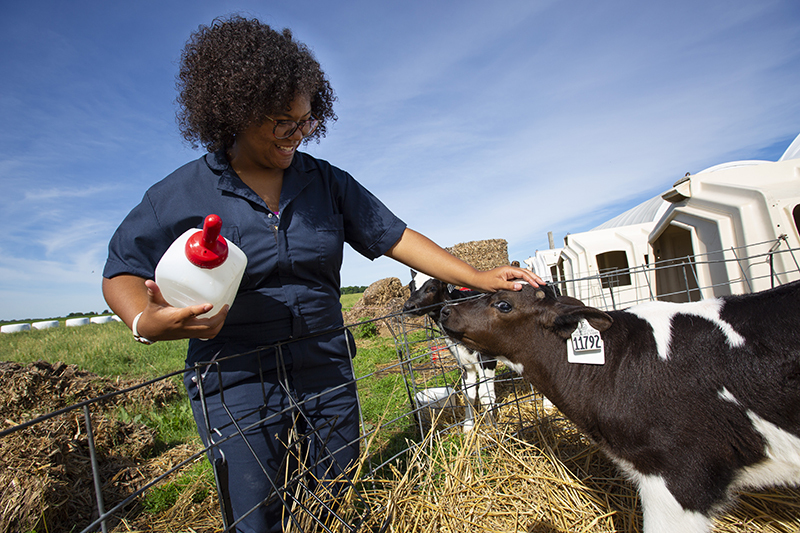 A new College of Veterinary Medicine summer program is providing eight students of color, all Iowa State undergraduates, an opportunity to care for food animals and job shadow veterinarians, a background that's needed for vet school admission but often difficult to acquire.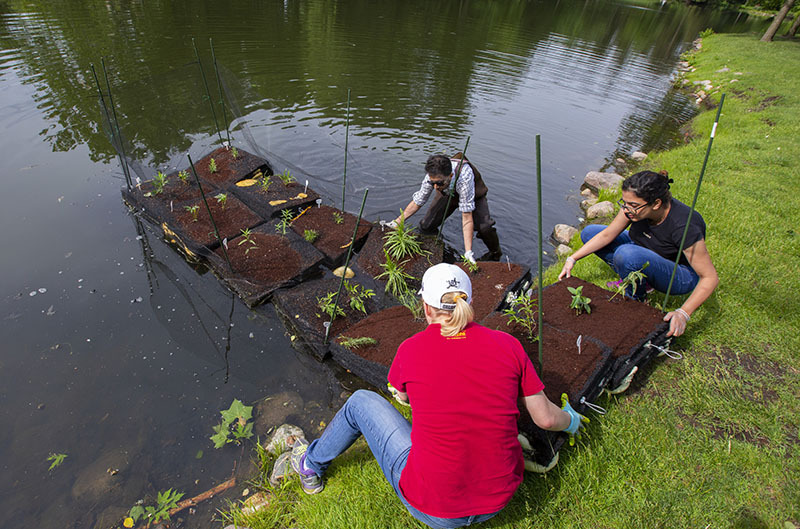 A floating islands research project on Lake LaVerne measures nutrient uptake from the water and explores the use of pollinator plants to to help threatened insects.
Rather than a designated project or gift, Iowa State's newest graduates are contributing to an endowed scholarship fund established by the class of 2012.