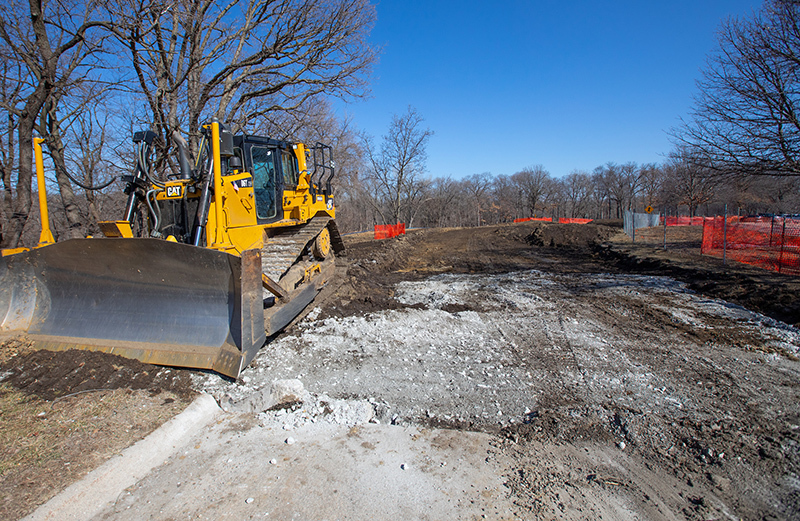 This spring, crews are realigning the Sheldon Avenue extension west of Town Engineering to create space to expand parking lot 10. The work won't alter the width of the road -- or its northbound-only restriction -- but it will move the street from 15 feet to 65 feet west of its former footprint and add a retaining wall in the northwest corner of the project. It also will replace the storm water drains and street lighting in that area. The spot where northbound traffic on Sheldon empties onto Pammel Drive will not move.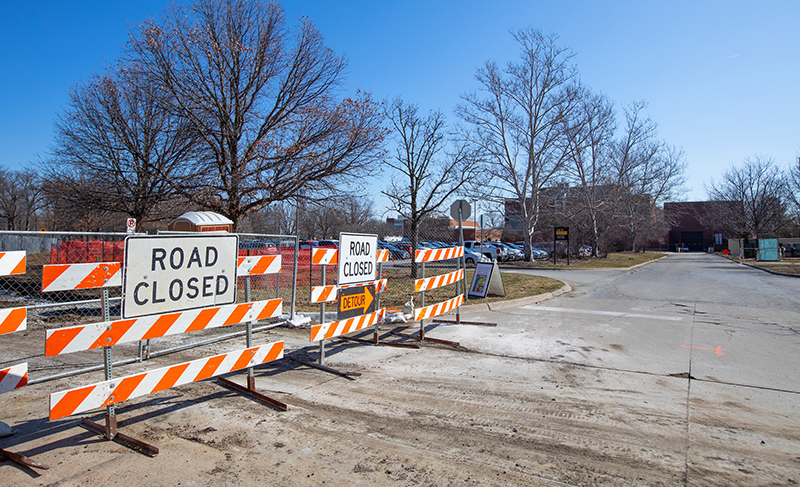 The street work is on schedule to wrap up in the week following graduation so the lot 10 expansion can begin. That part of the project will add 66 parking stalls. With another 63 stalls already added to lot 1 south of State Gym last fall, the result is a net gain of 42 general staff permit stalls on the west side of campus.
The two parking lot expansions are part of the Therkildsen Industrial Engineering Building project, a new facility for the industrial and manufacturing systems engineering department. The location, southwest of Howe Hall, formerly was part of lot 3.