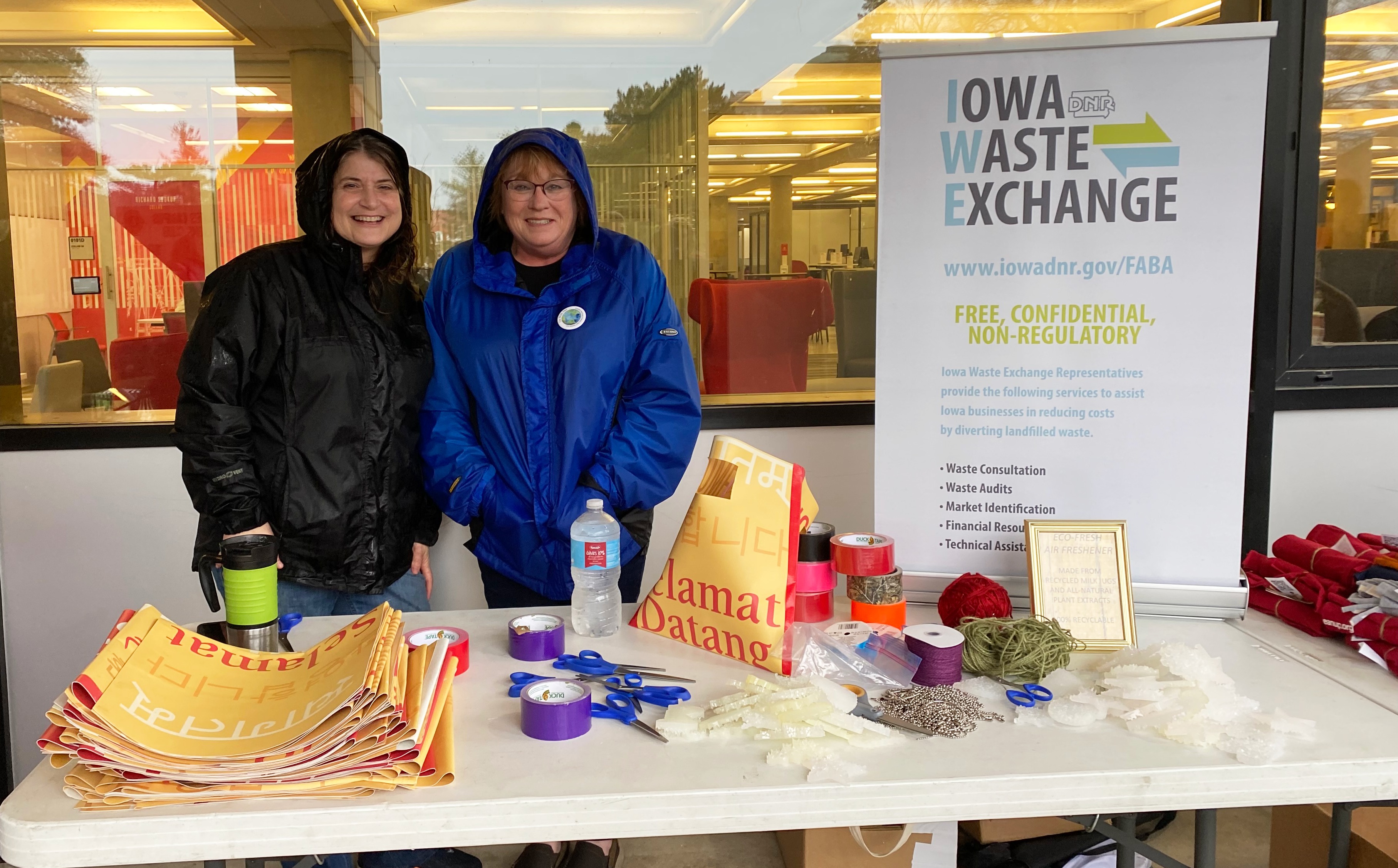 It was a few nights before Christmas when Shelly Codner, area resource specialist for the Iowa Waste Exchange (IWE), got a call from ISU surplus about finding homes for 200 mattresses by Jan. 2.
Used mattresses can't be sold without bed frames, and the vinyl-covered and bug-resistant mattresses needed to be manually disinfected before redistribution. ISU surplus manager Mark Ludwig reached out to longtime collaborator Codner with hopes of finding a solution that didn't end with the mattresses in a landfill.
This story has a happy ending -- the mattresses were received by Des Moines nonprofits Lopez Ministries and Serve Africa as part of a homebuilding project in Nimba County, Liberia -- and it's one of the many examples of how surplus and the office of sustainability have worked with the IWE to divert items from landfills and support another community.
Working together
Merry Rankin joined Iowa State as the director of sustainability in 2009, but her collaboration with Codner began before that -- their paths first crossed when Rankin worked at the Department of Natural Resources (DNR) and Codner at the Butler County Solid Waste Commission before moving to the IWE in 2003. The pair connected again during the demolition of Horticulture Hall's previous greenhouses in 2010 when Codner worked with Rankin to find homes for displaced plants.
About the IWE
The IWE is a free, confidential and non-regulatory service operated by the DNR that connects businesses with other organizations that can use or recycle their waste materials. IWE is part of a network of waste exchange programs in the United States and helps organizations reduce their environmental footprint while saving on disposal costs and creating new business opportunities.
Employees interested in working with the office of sustainability and IWE can contact Merry Rankin.
Rankin said Iowa State is multifaceted in the number and types of projects done and the different materials that need new places or uses to avoid being landfilled when new items are purchased or a project is completed.
"Everything from plants and flowers like we had during the greenhouse demolition years ago, to dressers from res life and even paper towel dispensers," she said. "There are so many backstories to the headlines we see about projects at the university that speak to our relationship with Shelly and the IWE."
Along with larger items like dressers and paper towel dispensers, Codner also takes smaller items -- like outdated banners, athletics magnets and posters -- and uses them for make-and-take workshops at events like Reusapalooza during the Iowa State Fair. Eventgoers can stop by the IWE table and convert posters and banners into tote and gift bags and pick up a refurbished magnet with an outdated athletic schedule replaced by fabric samples with ISU patterns.
"Taking materials that were once considered trash and creating a new item with value, especially when the items can go to those in need, is the most satisfying part of my job," Codner said.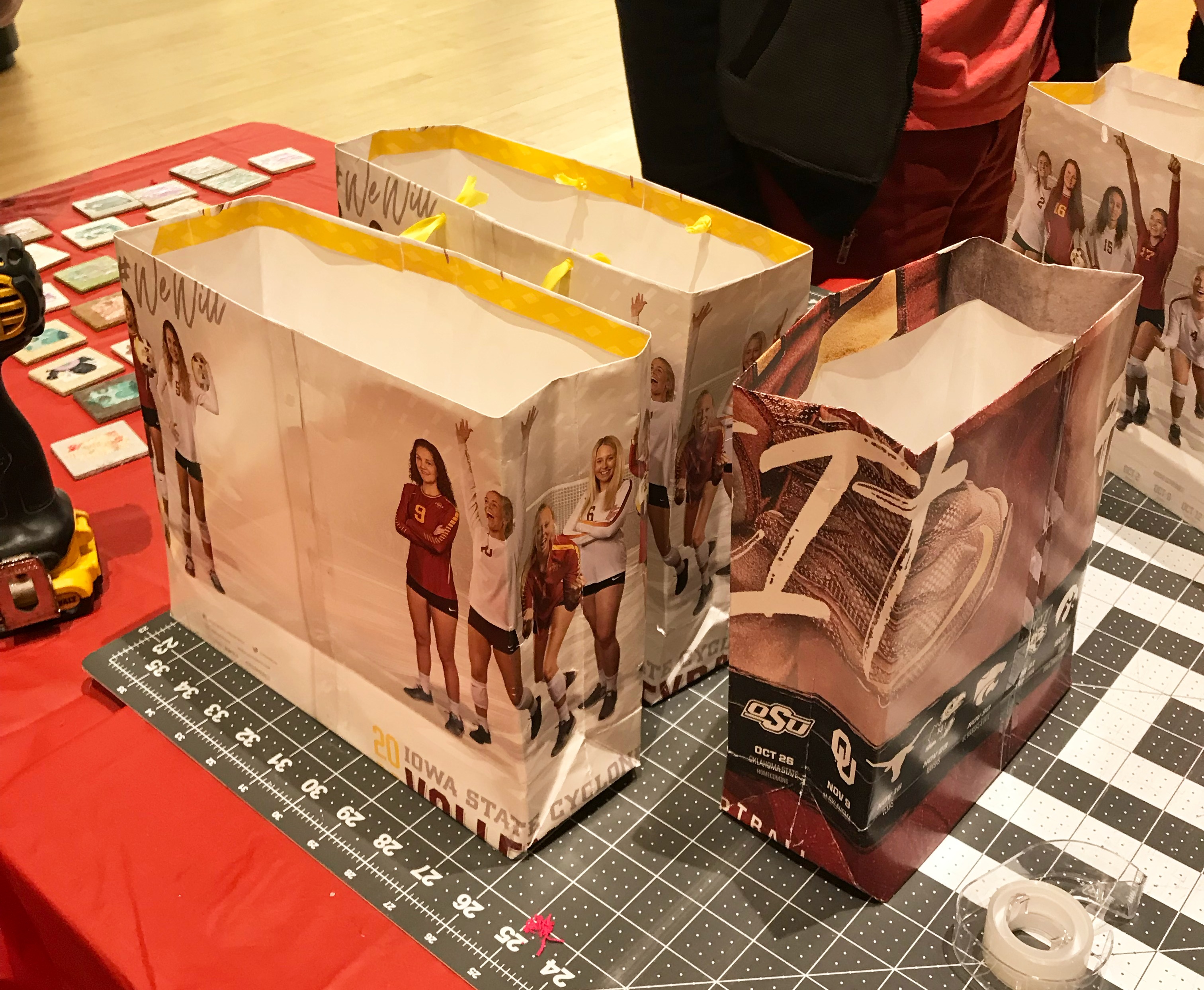 In addition to the cost savings of rehoming or reusing items versus paying to have them landfilled or recycled, Rankin said the ability to support the community, especially as a land-grant institution, is both meaningful and in alignment with the vision for sustainability at Iowa State.
"Sustainability relies on partnerships and collaborations that exist throughout our communities and organizations, and this connection with the IWE and Shelly has been invaluable," Rankin shared. "It elevates the importance of sustainability, from the standpoint of considering community, connecting community and supporting community -- it's been a win-win-win."
Surplus collaboration
Working with the IWE also has been beneficial for ISU surplus. When departments replace furniture, computers and other items, surplus collects the old items and determines if they can be:
Sold
Transitioned to another department, state-funded entity or tax-supported organization in Iowa
Recycled
Landfilled
That's where the IWE comes in.
"Our directive is to get the best return on investment for our assets," Ludwig said. "After we've made an attempt to sell items, then we can pursue other options to avoid sending things to the landfill."
It was the alternative route that led Ludwig to Codner in 2016. After reevaluating their policy on donating items to local nonprofits to increase transparency around the process, Ludwig connected with Codner about her work with nonprofits through the IWE. He learned that the IWE is part of the DNR in Iowa, opening the door for a partnership that aligned with the mission of surplus.
"Shelly has been a godsend when it comes to finding other avenues for assets we can't keep or sell," Ludwig said. "We'll get a nice thank you letter from a nonprofit every now and then and that helps us illustrate our added value and the value of this partnership."
Now plugged into Codner's network of nonprofits, Ludwig's team can find new homes for items with no resale value while keeping them out of landfills as much as possible. Ludwig said that even when some things ultimately have to be thrown away, working with the IWE has helped surplus shrink its environmental footprint more each year and cut costs on disposal fees.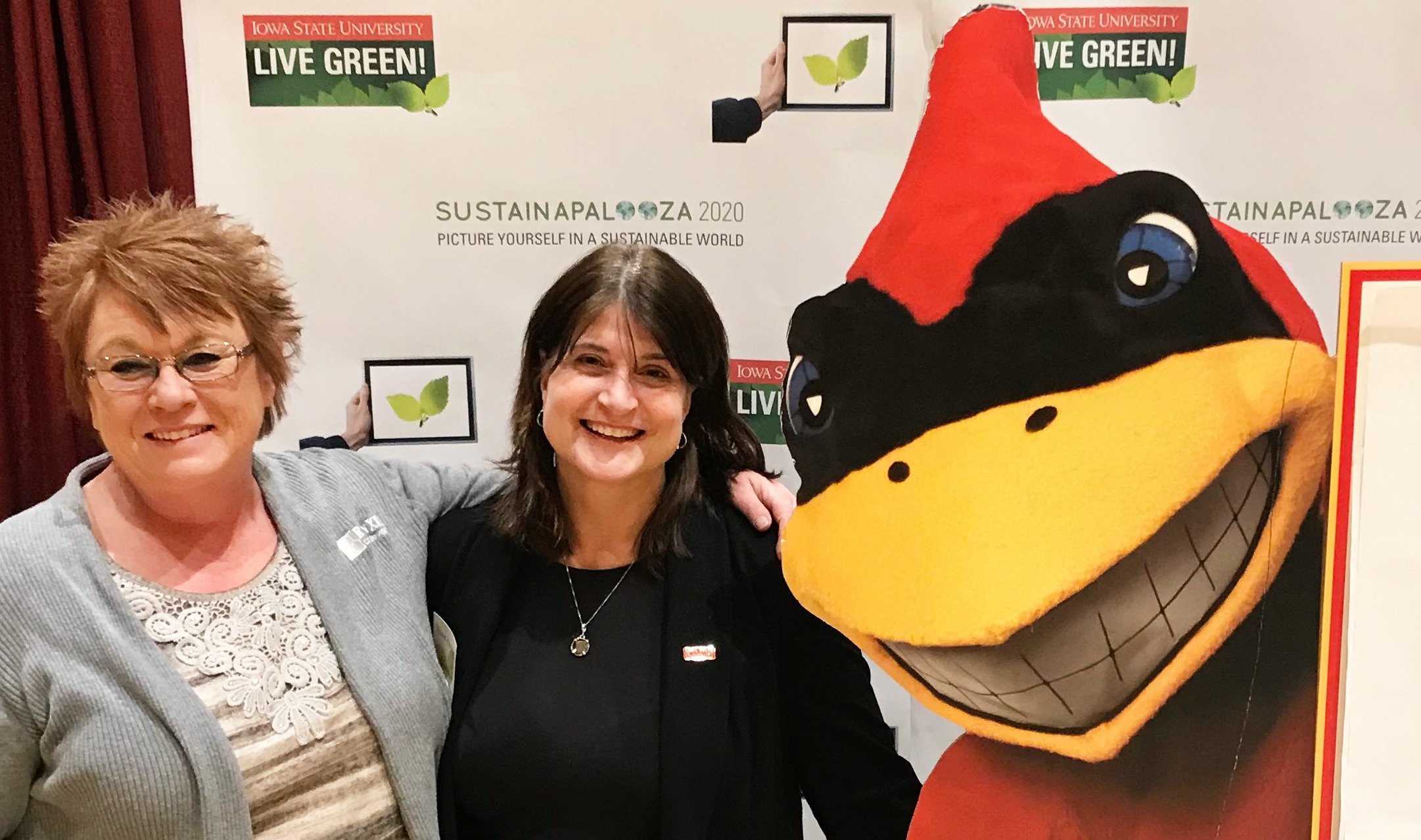 Doing your part
Similarly, shrinking that footprint as an individual starts with taking a first step and adding to it as you can -- it's not all-or-nothing, Rankin said.
Codner agreed.
"Reuse is awesome, recycling is awesome, but we always follow the waste management hierarchy. We need to reduce even as private citizens," she said. "We have these leftover things that we can make cool stuff with, but why do we have them in the first place? That's an important part of the IWE's message."