For more than 50 years, the University Library has collected thousands of materials from students, faculty and staff. Scrapbooks, photographs, meeting minutes and stories give us a glimpse into our history as Cyclones. Still, this storied past paints an incomplete picture. Through initiatives such as Tracing Race at Iowa State and collection expansion efforts, the library seeks to uncover a nuanced account of the university's history -- one that includes the experiences and voices of Cyclones of color.
Expanding our historical narrative
Last summer, the library launched its Tracing Race at Iowa State initiative. The effort supports and facilitates digital scholarship projects that help Cyclones investigate our past, acknowledge injustice and work to reveal forgotten or even untold stories. It springs from library dean Hilary Seo's collaboration with President Wendy Wintersteen to explore ways to digitally share the history of race and activism at ISU.
"It's important that this project not only represent milestones on our campus and celebrate progress, but help us unearth and preserve stories that more completely reflect our history," Seo said. "With Hannah [Scates Kettler] and Erin [Ridnour]'s leadership, we developed an inclusive and sustainable way to generate content and give students experiential learning opportunities that broaden their perspectives."
Digital scholarship has transformed the way we obtain, interpret and share research. Everyday examples include data maps of COVID-19 cases worldwide, overlays of before and after aerial photographs documenting the destruction of natural disasters, and interactive timelines.
Teams with Tracing Race projects have access to resources and support, including guidance from an advisory committee and training by staff from the digital scholarship and initiatives (DSI) and special collections and university archives (SCUA) departments.
"We didn't want this to be a one-off exhibit; it's an ongoing effort and commitment," said Ridnour, digital scholarship librarian and project lead for Tracing Race. "And we wanted to move this initiative beyond the library to include anyone on campus who's interested in digging into the history to build something creative."
In June, the group announced its first round of selected projects. One is from Gloria Betcher, teaching professor of English, who will explore the off-campus housing experiences of Black students. Another is by Deni Chamberlin, associate professor, and Brenda Witherspoon, associate teaching professor, both in the Greenlee School of Journalism and Communication. They will integrate the project into their coursework and build on investigative journalism concepts on topics of race, racism and activism at Iowa State.
The program comes at a time when many institutions are confronting their difficult histories by revealing buried stories in their archives and making them openly available, often through digital means. Such efforts take courage -- and support.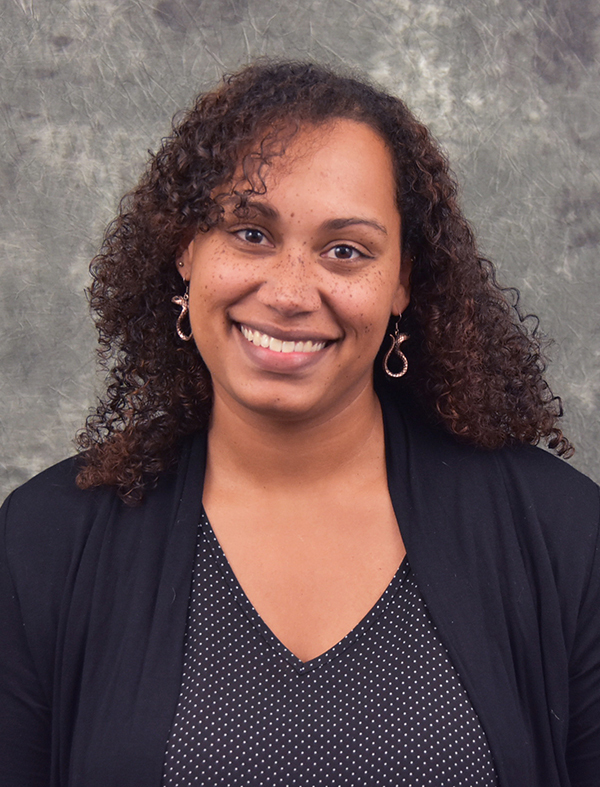 "Inevitably, this will uncover things that are uncomfortable for the institution," said Scates Kettler, head of DSI. "However, there's a network of people across campus, including our president and provost, committed to this work. Support is key to the success of this project."
A seven-member interdisciplinary advisory committee convenes routinely to review project proposals and provide varying perspectives. They represent campus units including history; Latino/a studies; African and African American studies; office of diversity, equity and inclusion; dean of students office; and multicultural student affairs.
Students and 'difficult conversations'
The Tracing Race initiative includes a grant program (up to $2,500) for student-led projects. This part of the initiative helps students build the hard and soft skills needed to expand their cultural competence and mold them into well-rounded leaders.
"They'll work together to have the difficult conversations and navigate human communication and emotional intelligence," said Scates Kettler. "These skills are highly sought and needed in today's working world."
Student teams, too, may receive research, development or training support from library staff or a faculty mentor. For example, through library-led training sessions, teams learn to use materials held deep within SCUA to inform their research.
"Some of our primary sources don't often get looked at or revealed. In looking at these sources, the teams are uncovering voices in our own archives," she said.
Scates Kettler also believes participants may uncover passions in themselves.
"Students are learning about self-advocacy, allyship and social justice," she said. "Uncovering this history is a form of activism in itself. We hope students create a connection with the work they're doing and see the variety of context in which advocacy, allyship and social justice can occur."
Gaps in past archival efforts
SCUA staff also are exploring ways to expand their collection development efforts. While the department holds more than 1,800 digital and physical collections, SCUA head Daniel Hartwig acknowledges there are shortcomings in its practices and staff are designing initiatives to collect, share and prioritize voices of color.
Hartwig said traditional collection development practices are a systematic problem for many reasons, intentional or unintentional. Many university archives were established in the 1960s, and early collection development was fueled by rank, influence and access, skewing and limiting the voices and experiences included. However, the library -- and the archival profession in general -- are working to repair and restructure the narrative they tell, he said. Newer strategies shift ownership from the library back to contributors.
"Thankfully, there's been a change in the profession to center Black and all underrepresented voices," Hartwig said. "The impact of limited collections is that people don't see themselves. They don't feel a part of the narrative. They don't find their history. They sense erasure."
SCUA staff recognize that trust is at the core of not just storytelling but cultivating better relationships with the communities they wish to serve.
"Usually, people donate materials as a gift and transfer rights to them. Although it's easier, it can be deemed as taking thoughts and controlling output," Hartwig said. "We now use creative commons licensing so people can retain their rights and control use, or we use practices such as scan and return, to allow individuals to retain original items. These changes in rights and ownership have helped build trust with individuals."
Another strategy is the post-custodial approach, which equips communities with the support and information needed to be their own archivists. Through workshops, SCUA staff teach local organizations how to safeguard their materials, transferring knowledge and insights usually held within the university into nearby communities.
"It's gone from us being the custodians of everything to being in a more support role," Hartwig said.
Resources to expand your DEI learning
Burgeoning on- and off-campus partnerships continue to help the library move the needle toward fuller, more inclusive stories. New oral history initiatives are underway with ISU groups, including faculty and staff associations. And hundreds of deteriorating audio and video recordings featuring diverse speakers and subject matter are being digitized and made available online.
From diversity collections and online exhibits to research guides, the library has hundreds of materials to help further your DEI journey. Access virtual resources and learn more about its DEI efforts.