Two Iowa State faculty members kicked off 2020 in new part-time roles in the provost's office.
Tera Jordan, associate professor in human development and family studies, will serve a three-year appointment as assistant provost for faculty development. Susan Arendt, professor in apparel, events and hospitality management (AESHM), begins a two-year appointment as the online learning faculty fellow. Both positions are half time and began Jan. 1.
Fostering faculty success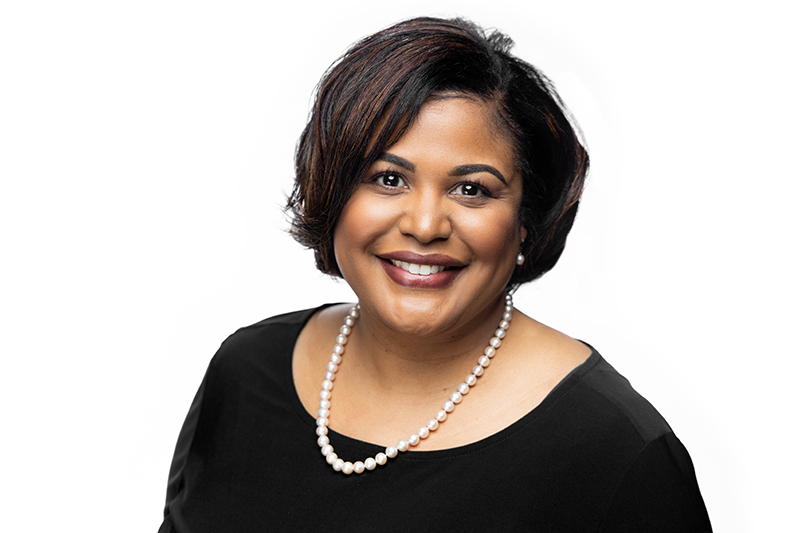 Jordan, in her role as assistant provost for faculty development, will support ongoing programming and policy development to increase faculty success. That includes leading Iowa State's ADVANCE initiatives, enhancing faculty mentoring, coordinating analysis of faculty data from surveys and other sources, and broadening participation in work-life integration and dual-career hiring. She also will lead Iowa State's participation in the Aspire Alliance's IChange Network, which aims to improve success and retention of underrepresented STEM faculty. She'll work collaboratively with colleges and departments, as well as other units across campus, to support the university's commitment to equity, diversity and inclusion.
Reporting to associate provost for faculty Dawn Bratsch-Prince, the assistant provost position replaces the work of the ADVANCE faculty fellow. Lisa Larson, professor of psychology, had most recently served in that role since 2015, leading the program designed to retain, recruit and advance women and people of color in faculty posts.
"Many factors contribute to faculty success, and each faculty member is different in their needs," Bratsch-Prince said. "Tera will develop and promote innovative approaches to supporting all Iowa State faculty throughout their careers, from their first day on campus to their promotion to full professor."
Jordan joined the Iowa State faculty in 2012. She's an Indiana native who earned her bachelor's degree in applied health science from Indiana University, Bloomington, and her master's and doctoral degrees in human development and family studies and demography from Pennsylvania State University, University Park.
A vision for online education
Arendt, in her role as online learning faculty fellow, will work with campus partners to grow Iowa State's online courses and programs. She will form and chair a steering committee to create a strategic action plan and work with colleges, information technology services, digital accessibility and the Center for Excellence in Learning and Teaching. She'll also serve as the university's online learning liaison to national organizations and coordinate with the state Board of Regents on goals and priorities for online and distance education.
The fellowship position reports to associate provost for academic programs Ann Marie VanDerZanden.
"Every institution is unique when it comes to online education," VanDerZanden said. "Susan will help us develop a long-term strategy that builds on Iowa State's unique academic strengths, streamlines how we deliver online courses, and meets the needs of undergraduate and graduate learners, and also employers, who often reimburse students for their online coursework."
According to the most recent Board of Regents distance education report, Iowa State delivered 1,013 course sections of distance education in fiscal year 2018, accounting for nearly 82,000 credit hours.
Arendt joined the Iowa State faculty in 2004. She's an Iowa native who earned a bachelor's degree in dietetics and a doctoral degree in foodservice management from Iowa State. Her master's is from Rush University, Chicago, in clinical nutrition. Prior to her fellowship appointment, she served as associate chair for undergraduate academic affairs in AESHM.