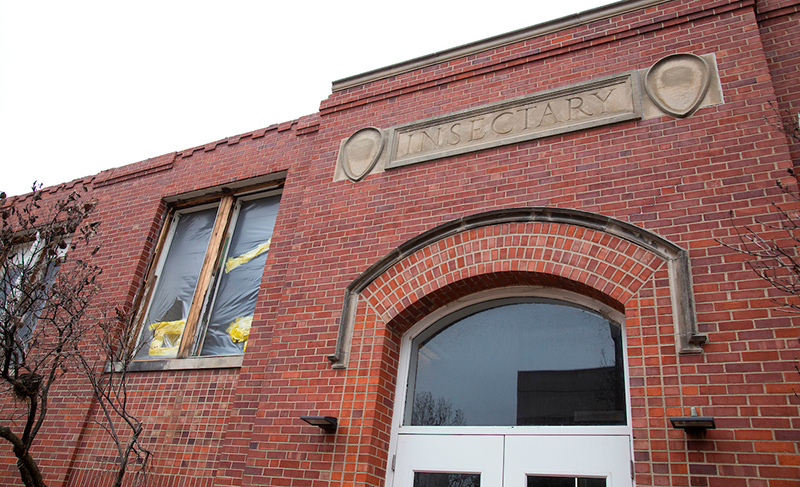 Asbestos abatement is complete on the 92-year-old Insectary on Pammel Drive and, pending the outcome of a bid opening this week, the building should be razed by June. Demolition will include its greenhouses and two nearby storage buildings of the same era adjacent to parking lot 30. The demolitions will eliminate an estimated $2 million in deferred maintenance.
As much of the demolition debris as possible will be recycled. The "Insectary" panel above the south doors will be saved for a to-be-determined repurposing.
The Insectary has been vacant since the summer of 2018, when tenants moved to either the newly opened Advanced Teaching and Research Building or Science Hall II. The site will become a green space.