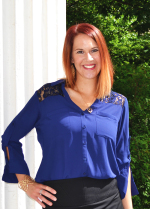 The search is on for a new registrar. Mark Simpson, university registrar since May 2018, resigned earlier this month to accept an assistant vice provost position at the University of Texas, Austin.
University registrar responsibilities include strategic planning, budgeting, compiling data-driven reports and supporting the ISU veteran's center. The position reports to Laura Doering, associate vice president for enrollment management and student success in the student affairs division.
"I want to extend my sincere appreciation to Mark for the leadership he provided during his time at Iowa State," Doering said in an email announcement last week. "Enrollment services is better for having had Mark as part of our leadership team this past year."
Senior associate registrar Jennifer Suchan, who served as interim registrar prior to Simpson's appointment, was again named to the interim post, effective June 17. Suchan adds the registrar duties to those of her current role, which she's held since 2015.