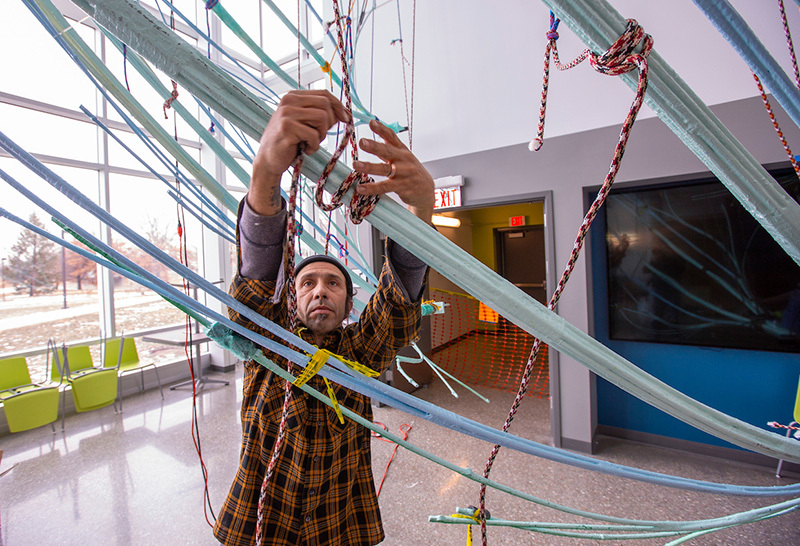 (Above) Los Angeles-based artist Gaston Nogues begins the exacting task of installing Organic Dreams Synthetic Means in the north atrium of the Advanced Teaching and Research Building earlier this month. The fiberglass rods sculpture is the second piece Nogues and his partner, Benjamin Ball, created for Iowa State. The first was installed last January in the Bessey Hall east addition, the other piece of an $88 million biosciences facilities upgrade.
Nogues said the artwork was inspired by the scientific function of the building. "We want to have synergy with the building," he said.
The sculpture joins University Museums' Art on Campus collection. It's also one of the last acquisitions through the Iowa Art in State Buildings program, which designates 0.5 percent of new or remodeled building funds for public art. The 2017 Legislature repealed the requirement, but projects underway at that time may be completed.