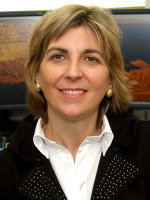 Cinzia Cervato, professor of geological and atmospheric sciences, and Mack Shelley, University Professor of political science and of statistics, have been named faculty fellows in the office of the senior vice president and provost. Each will serve a two-year, part-time term, beginning in August.
Faculty fellowships are designed to provide leadership and project management experience to faculty who are interested in, or aspire to leadership positions at Iowa State. The program was announced in February as part of a broader realignment plan and to increase faculty participation in the provost's office.
"Cinzia and Mack will work with peers and institutional leaders to enhance faculty success and retention at Iowa State," said Dawn Bratsch-Prince, associate provost for faculty. "Their efforts will have a significant impact across the university."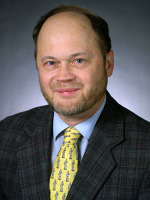 Cervato will lead faculty 'onboarding' and development efforts. She has extensive international academic and industry experience. She served as a teaching partner for junior faculty, and chaired the Center for Excellence in Learning and Teaching (CELT) advisory board.
Shelley will lead development efforts for department chairs. He serves as president of Iowa State's American Association of University Professors chapter, and previously held an appointment in the educational leadership and policy studies department.