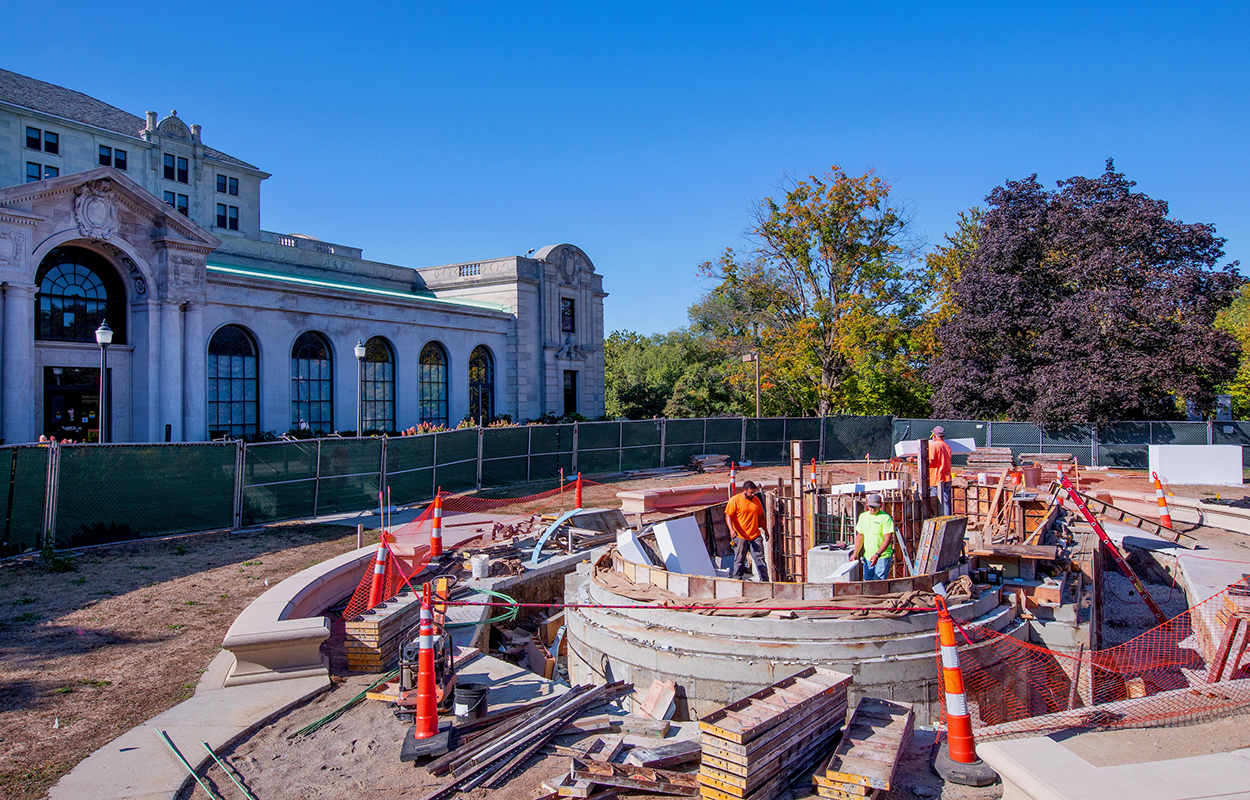 Work continues this fall to replace the fountain pool on the north lawn of the Memorial Union. It's part of a larger project to replicate Christian Petersen's 80-year-old Fountain of the Four Seasons sculpture.
A team from Des Moines-based Neumann Brothers was building concrete forms earlier this week for the center ring wall that will support a new fountain and four limestone maiden sculptures. It was scheduled to be poured yet this week. Next up is waterproofing the pool surface (in a forest green shade to match Petersen's original color selection) and finally, setting the new stone for the outer pool wall and adjacent seating. The pool portion of the project will wrap up in November.
University museums staff report the four replicate maiden sculptures will arrive on campus from Vermont late next summer. Once they are installed, the pool will be filled and the fountain turned on.
Difficulties finding similar (to the original) Bedford limestone and July flooding in Vermont that impacted the sculptor's studio and home have added several months to the original project timeline.