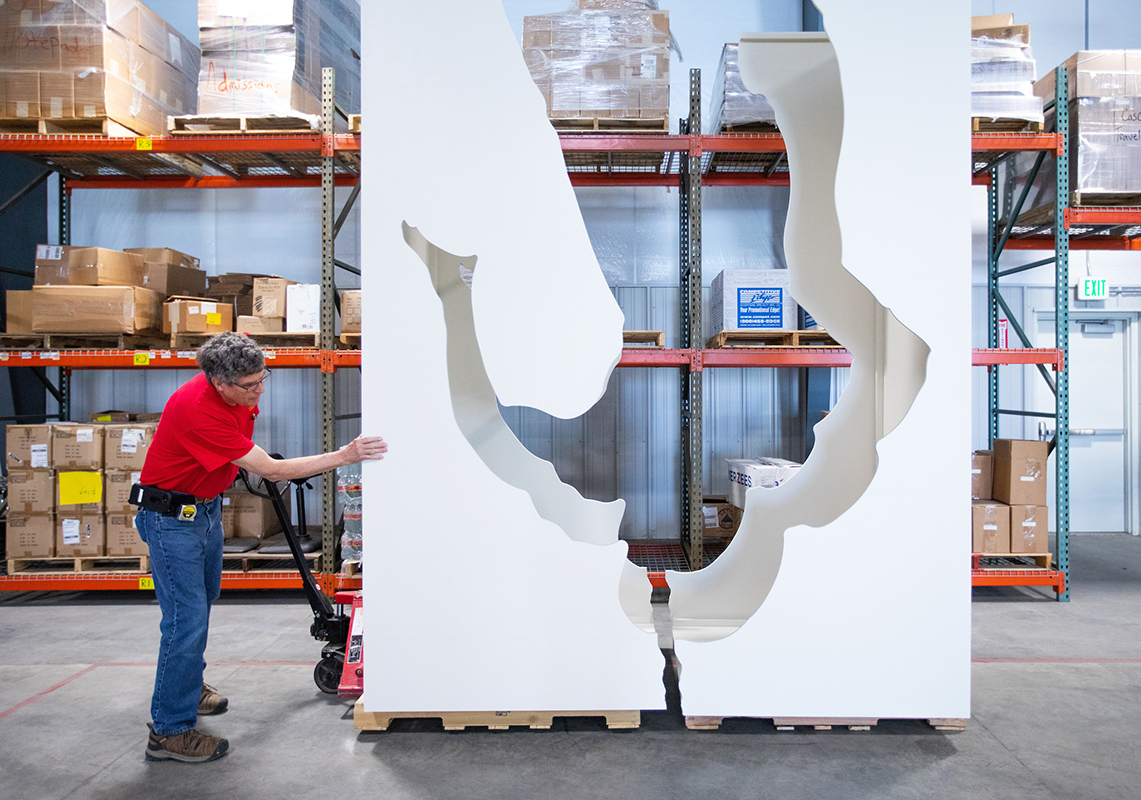 The story of Jack Trice will take center stage at Iowa State's exhibit at the 2023 Iowa State Fair.
Titled "Breaking Barriers: The Story of Jack Trice," the exhibit highlights the life and legacy of Iowa State's first Black athlete, as part of the university's commemoration of the 100th anniversary of Trice's death due to injuries suffered during a football game at the University of Minnesota. The exhibit will be open to fairgoers in the Varied Industries Building from 9 a.m. to 8 p.m. every day of the fair, Aug. 10-20.
In addition to the Jack Trice exhibit, Iowa State's reach will extend across the fairgrounds in a multitude of 4-H events and veterinary care for all fair animals provided by the College of Veterinary Medicine.
Breaking Barriers: Jack Trice's story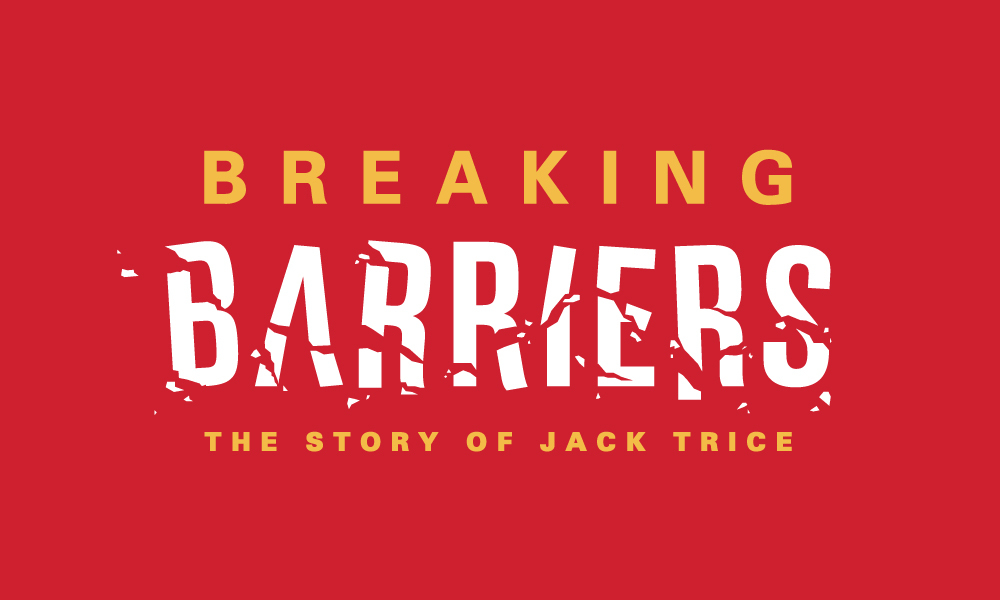 Fairgoers who visit the Iowa State exhibit will be able to walk through an 11-foot-tall scale wood model of the "Breaking Barriers" sculpture honoring Trice and unveiled in the Albaugh Family Plaza just outside Jack Trice Stadium last fall. The fair exhibit also will feature archival displays of Jack Trice's "I Will" letter, which Trice wrote the night before his final game, alongside communications from his wife and mother.
Visitors to the exhibit will learn about the history of naming the university's football stadium in his honor and get an up-close look at the throwback uniforms to be worn by the Cyclone football team for the Jack Trice Legacy Game on Oct. 7 against Texas Christian University. The uniforms incorporate design elements that call back to the uniforms worn by Trice and his teammates during the 1923 season. Visitors to the exhibit can post photos on social media for a chance to win two free tickets to the Jack Trice Legacy Game, and kids can have their picture taken in a cutout featuring the throwback uniforms.
The exhibit also will include photographs of three art installations depicting Jack Trice on campus taken by Des Moines photographer King Au.
"With this year's fair exhibit, we want to educate people about Jack Trice's enduring legacy as an athlete, as a student and as a man," said Carole Custer, director of university marketing. "His story is a cornerstone of Iowa State University's culture that continues to inspire conversations about race, character and commitment. We invite the hundreds of thousands who will pass through the Varied Industries Building during the Iowa State Fair to experience that important legacy."
Meet Cy, shop for gear
Cy, Iowa State's iconic mascot, will appear at the university's exhibit between 11 a.m. and 1 p.m. on Aug. 11-13 and Aug. 18-20. Visitors to the exhibit can pick up Cyclone football posters and schedule cards and receive free waterless temporary tattoos featuring the 5-Bar logo design. The University Book Store will offer a variety of Cyclone merchandise, gifts and apparel for sale in the exhibit. Athletics trophies, including the CyHawk trophies, will be on display for visitors as well.
4-H at the fair
Look for 4-H youth activities and displays each day in the Bruce L. Rastetter 4-H Exhibits Building. Headquartered at Iowa State and available in all 99 counties, 4-H emphasizes hands-on learning in agriculture and natural resources, leadership and civic engagement, communication and the arts, healthy living, and STEM (science, technology, engineering and mathematics). From livestock shows to a runway fashion show to educational presentations, 4-H will host multiple activities each day of the fair. A full schedule of 4-H youth programming at the fair is available online.
Veterinary care at the fair depends on Iowa State
Many of the Iowa State Fair's most iconic and longstanding traditions involve animals. Overseeing their health and wellbeing takes a small army of clinicians and students from the College of Veterinary Medicine. This year, the veterinary clinicians include Rachel Friedrich, Megan Hindman, Mitch Hiscocks, Lynn Geoffroy, Cody Sacquitne, Allison Vander Plaats, Caleb Brezina and Michelle Buckley, as well as fourth-year veterinary students Austin Lange, Alex Bishop, McKenna Brinning and Ali Stadtlander.
Iowa State veterinarians and veterinary students also will help with the farrowing display at the state fair. They include Gabi Doughan, post-doctoral research associate; Justin Brown, assistant teaching professor; Locke Karriker, director of the Swine Medicine Education Center; Kristin Skoland, program coordinator with the Swine Medicine Education Center; Becca Walthart, master's student; Cora Schau, veterinary intern; Grace Clark, veterinary intern; Justin Hennessey, veterinary student; and Meredith Petersen, post-doctoral research associate.
Other appearances by Iowa Staters include:
Dave Gieseke, communications director for the college, will be a featured speaker at Vet Camp Aug. 10-13, a hands-on program for students in grades 4-7 to learn about animal health and welfare.
Dan Grooms, the Stephen G. Juelsgaard Dean of Veterinary Medicine, will show a steer named Chunky Monkey and raised by Leah Bean of Marathon at the Governor's Charity Steer Show on Saturday afternoon, Aug. 12.
Dairy Science Club students will host the annual "I Milked A Cow" program at the fair (daily 9-11 a.m., 1-3 p.m., 4-6 p.m., Cattle Barn), a fundraiser for the club. Club members lead a parlor talk on dairy production, and for $3, visitors can learn how to milk a cow by hand. And they can observe how modern milking equipment works in the milking parlor directly across from the Livestock Pavilion.