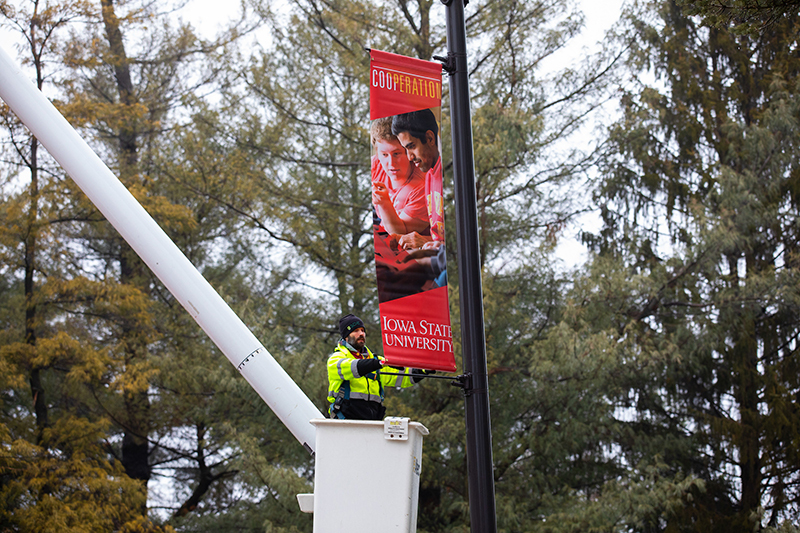 Iowa State's Principles of Community banners, which occupy eight Morrill Road light poles between the Memorial Union and Beardshear Hall, have been updated. The office of diversity, equity and inclusion collaborated with university marketing and Des Moines branding and design firm PUSH to reimagine the banners during the fall semester. The new banners still feature a simple and modern design and updated photos representing each of the six principles: respect, purpose, cooperation, richness of diversity, freedom from discrimination, and honest and respectful expression of ideas.
In tandem with the banner redesign, new Principles of Community posters will be printed and distributed this spring.
The first set of banners was installed in early March 2018, timed to coincide with that spring's ISCORE conference. The set was a capstone project of one of the teams in the 2017-18 Emerging Leaders Academy; team members secured funding from all eight colleges and the offices of the senior vice president for student affairs and vice president for diversity and inclusion.
The six principles were developed by a Student Government-appointed commission and endorsed by former President Gregory Geoffroy in 2007, and revived by former President Steven Leath in 2016 during a contentious election window.