More than 350 braved a cool, wet afternoon April 3 to help officially open the National Pan-Hellenic Council Plaza on the northwest lawn of the Memorial Union. The plaza's nine columns honor the nine historically Black fraternities and sororities of the council, eight of which have chapters at Iowa State.
Following the ribbon cutting on the plaza, undergraduate members participated in a unity stroll -- steps and moves unique to each chapter and rooted in the Greek organization's history to show unity, strength and togetherness.
The student affairs division provided seed money to construct the plaza, with the goal of covering most of the estimated $400,000 cost with private gifts. University alumni, friends, employees and current students already have supported the project, and fundraising efforts are ongoing, including a FundISU site, which will remain live for several weeks this spring.
Landscaping also will be completed this spring around the plaza site.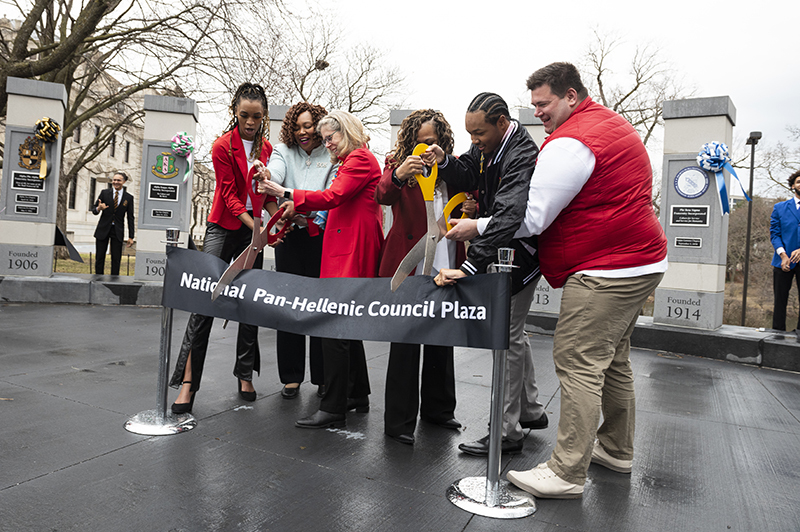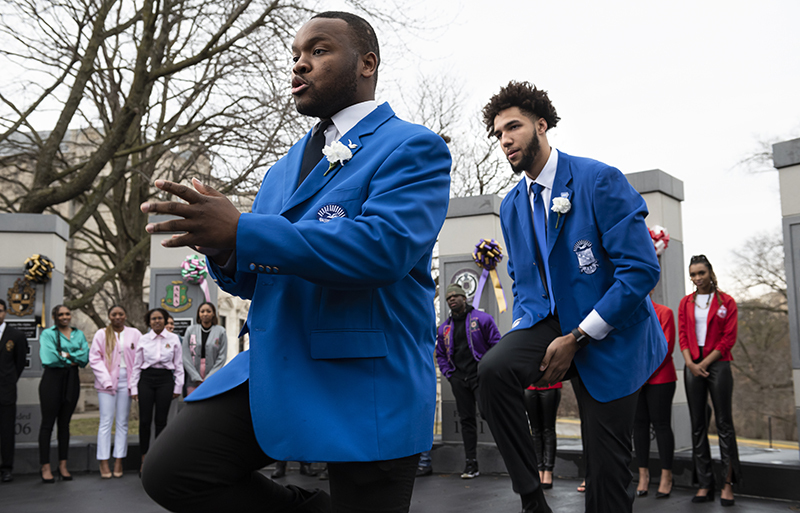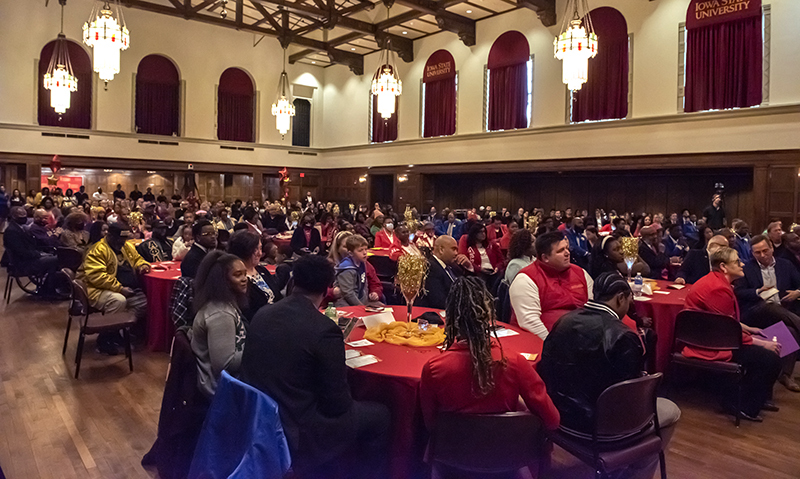 Related story:
Central campus plaza opens this weekend, March 31, 2022