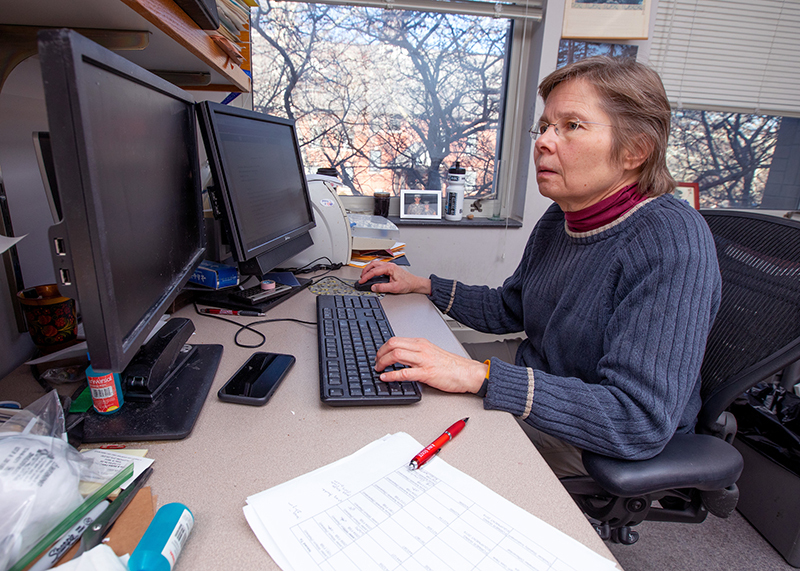 Terri Boylston, associate professor of food science and human nutrition, is one of about 50 faculty members leading a course during this year's four-week winter session. FSHN 101, Food and the Consumer, is a required course for majors in food science and culinary food science, and it fulfills a natural sciences general education requirement for students in non-science based majors.
She said her 21 students were almost evenly distributed among the four undergraduate classes.
Boylston taught the course during last winter's five-week pilot and also has offered it in an eight-week summer session. The course is set up in modules, the content is online and students worked at their own pace. Boylston said she provided target completion dates for each unit that would keep students on pace to complete the coursework in four weeks -- but there were no penalties for submissions after those dates. Given the time of year, she said flexibility was important.
"The course content presented during winter session is the same as during fall or spring semester, so students must spend four times their usual study time each week," she said. "This is a challenge with the holidays. It's also important students have some time to spend with friends and family and to recharge during the break. They could adjust their course activities to fit their schedules."
Winter session wraps up Friday, Jan. 14.