Notions about faculty work-life integration or a tenure clock extension after a child's birth rarely made it into conversations 15 years ago, much less policy guidelines. But following an initial five-year National Science Foundation grant (2006-11) for a transformational program called ADVANCE, Iowa State -- like other universities -- found university funds to keep the program in house. In effect, it was a long-term commitment to changing the faculty culture, developing programs that establish flexibility -- instead of making it an exception -- and promoting transparency and clear expectations helpful to faculty as they progress through their careers. Ultimately, it's about retaining excellent faculty.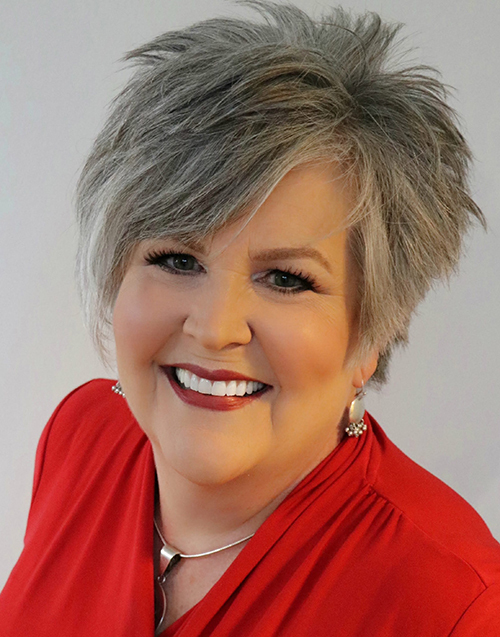 The original ADVANCE period targeted female faculty in the STEM fields. Initially, the rebranded ISU ADVANCE focused on women and underrepresented faculty in STEM. Today, there really aren't any boundaries, said associate provost for faculty Dawn Bratsch-Prince who, shortly after joining the provost's staff, was part of the team in 2011 that developed the plan for institutionalizing ADVANCE.
"What we've learned in those 15 years is that what's good for women in STEM is good for everyone," she said. "It's really about bringing your best self to the workplace and the impact that has on our primary mission of giving students an outstanding education."
The longevity of ISU ADVANCE has relied primarily on two things:
Affirmation from successive provosts that supporting all faculty -- in aspects aside from their scholarship -- is a priority.
Funding for a leadership team that drives the work: Equity advisors, tenured faculty appointed by each academic college, and until recently a dedicated part-time faculty fellow in the provost's office (Elisabeth Lonergan and Lisa Larson). With Tera Jordan's appointment in January 2020 as assistant provost for faculty development, that post was elevated -- and expanded to responsibilities beyond ISU ADVANCE.
The team also includes three faculty facilitators for the department enhancement program (DEP), a hallmark of ISU ADVANCE that launched in 2006 designed to cultivate collegiality. Jordan calls DEP "a process for the faculty, by the faculty, to discern how to ensure a healthier environment and a more satisfying experience for everyone in their department." It's a voluntary, semester-long process initiated by a department's leader but guided by a faculty facilitator. About 30 ISU departments have completed DEP, some more than once, she said. The process produces a set of action items, for example transparent guidelines about departmental promotion and tenure expectations, better balance of service assignments or documented criteria for allocating lab spaces. And because they're homegrown, the action items have a solid implementation rate -- on average, nearly 77% over the 15-year history of DEP.
Jordan said DEP will pause for a year. Two facilitators are returning full-time to their faculty positions, and Jordan will collaborate with the third, professor of psychology Meifen Wei, to reflect on recent lessons learned in the program and build resources for faculty and university leaders.
Making strides through programs and training
Most of Iowa State's flexible faculty policies and programs owe their existence to the work of the initial ADVANCE team, said Bratsch Prince. That includes concepts as important as tenure clock extension, modified duties for the arrival of children and partner opportunity hires, but also understandings as basic as not starting department meetings at 5 p.m.
"The academy is made up of many kinds of people, not just one demographic," Bratsch-Prince said. "If we're going to have an environment that's supportive of everyone, we need to consider the bigger picture: different life paths, different lived experiences. That wasn't the model prior to ADVANCE."
In recent years, ISU ADVANCE has become a mechanism for providing faculty training when a need emerges. A year ago, when senior vice president and provost Jonathan Wickert required implicit bias training for all faculty search committee members and for college-level promotion and tenure committee members, the ISU ADVANCE team developed the two trainings, and college equity advisors delivered it.
"Hiring and promotion and tenure are where it's at for faculty," Jordan said. "Those processes are really central to faculty satisfaction and the university's ability to attract and retain faculty."
The training gets committee members "to the same starting point" before they review any materials from a search or tenure application, she said.
Health and safety concerns surrounding new faculty orientation last summer compelled Jordan, in collaboration with faculty success coordinator Katharine Hensley, to develop a virtual onboarding package for all faculty that features a repository of materials in the Canvas learning management system, available to faculty all year. While COVID-19 inspired the change, Jordan said they're keeping much of the virtual content and its July 1 availability.
"It's a great way to build community long before their official August start dates. We learned people really want information about their new university and new faculty appointments," Jordan said.
This spring, ISU ADVANCE organized a five-workshop series for term faculty, building on a single session Bratsch-Prince has led the last few years. Jordan said she selected topics around term faculty needs, including a desire for more mentoring and better clarity on leadership opportunities at Iowa State.
Because one of the workshops was college-hosted, the planning process "inspired conversations in college and department administrations about how to build community among term faculty and how to illuminate the pathways for their advancement -- just like we do for their tenure-eligible colleagues," Jordan said.
Easing out of the pandemic year, Jordan noted the ISU ADVANCE team remains mindful of COVID-19's ripple effects, particularly on women, parents of young children, faculty with health conditions or those caring for parents with health restrictions.
"The last year has reminded us of our responsibility as Cyclones to care, to lead with empathy and not judge everyone by one metric. We all have different constraints," she said. "That's certainly in the spirit of ISU ADVANCE: Serving where there are gaps and addressing issues of inequity."