Jai ("JAY-ah") Calloway joins Chuck Doran at the MWI firm providing ombuds services to Iowa State employees, effective Feb. 15.
The university's ombuds services are an informal resource for employees to resolve university-related matters. Services are are independent, neutral and confidential.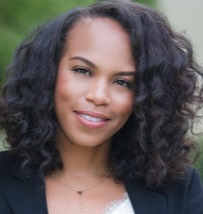 Calloway serves as an external organizational ombuds for small businesses across numerous industries and previously served as corporate ombuds for Halliburton Oil Services, Houston. She earned a master's in dispute resolution from the Straus Institute of Dispute Resolution at Pepperdine University's Caruso School of Law, Malibu, California, and serves as chair of the International Ombuds Association's diversity, equity, inclusion and belonging task force.
In addition to her work as an ombuds, Calloway consults on organizational development, focusing on conflict resolution, employee engagement, and diversity and inclusion.
ISU employees may contact Calloway:
She succeeds Dina Eisenberg, who has accepted a position as senior director of ombuds services at Twitter. Doran said his team has been working to ensure that members of the ISU community see no disruption in service.
Related stories: