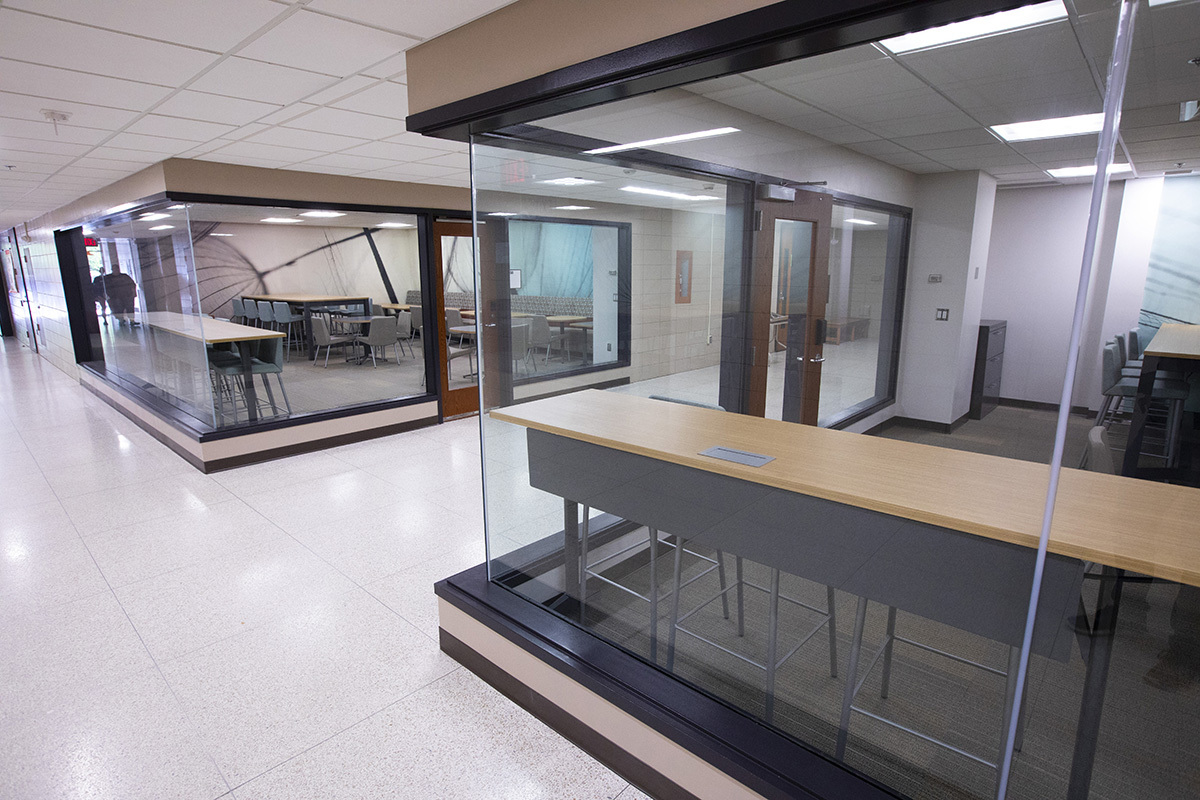 Two new study spaces in Bessey Hall will greet biosciences majors when they return to campus. Remodeling work on the nearly identical first-floor rooms wrapped up in March.
The rooms anchor the corners of a hallway T-intersection in the southwest area of Bessey. Foot traffic in both hallways can be seen but not heard through glass walls on two sides of each room.
The lounge-like student spaces contain seating with padded seats and backs. Several table styles -- for example, high-top, breakfast bar and coffee tables -- are available for individual work or small-group interactions. There are plenty of power and USB outlets for students to keep their devices charged.
The rooms are accessible -- via a preprogrammed ISU Card swipe -- to more than 1,000 biology, genetics and environmental sciences majors. Their differential tuition helped fund the remodel. Room 153 can hold 30 students, while occupancy for Room 150 is 37.
The repurposed spaces served as laboratories which now are housed in the Advanced Teaching and Research Building that opened in 2018.
The $407,000 Bessey project was funded by the ecology, evolution and organismal biology department, the genetics, development and cell biology department and the colleges that administer them -- Agriculture and Life Sciences, and Liberal Arts and Sciences.