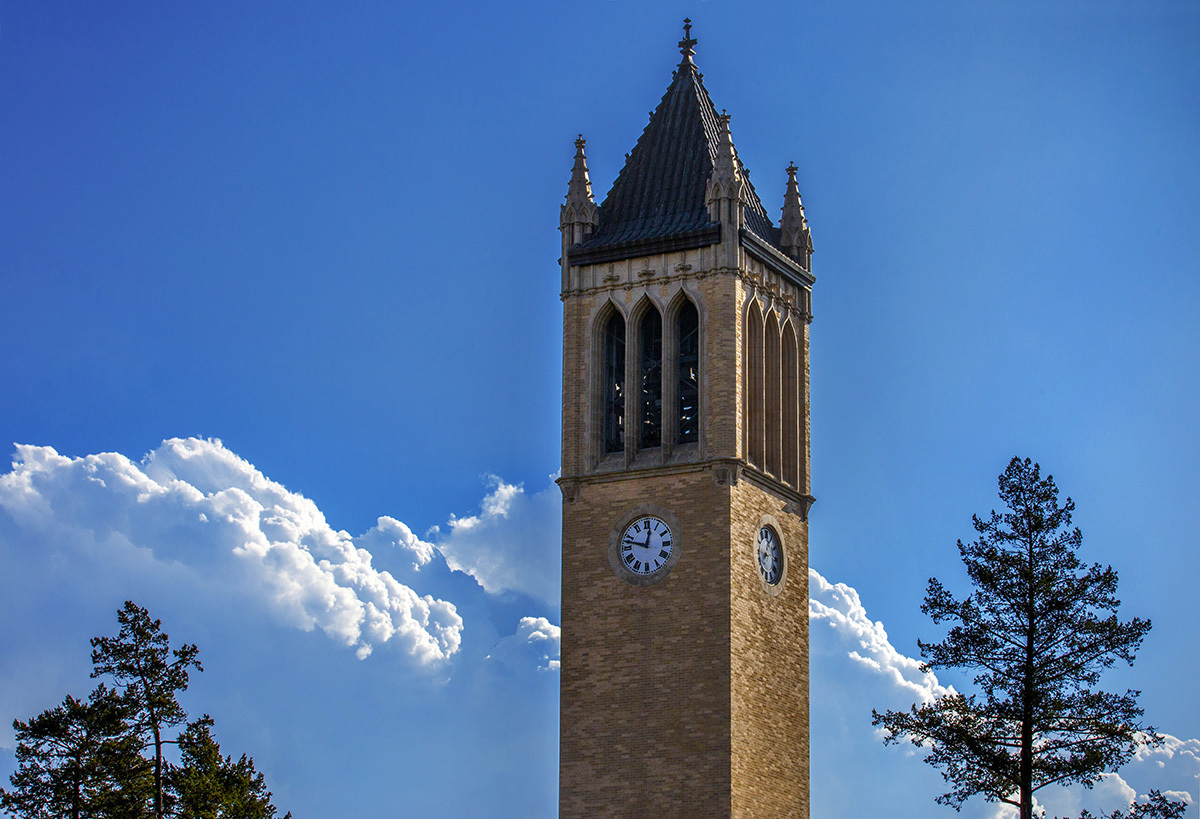 As university carillonneur and Cownie Professor of Music, Tin-Shi Tam decided the show must go on and is playing her weekday carillon concerts. The setup in the campanile is perfect for maintaining an isolated work environment and certainly not something that can be done from home.
"The carillon concerts are an integral part of our community life at Iowa State. 'Keep the bells ringing' was as important in the past as it is today with these unprecedented circumstances," Tam said.
The 20-minute concerts start at 11:50 a.m., Monday-Friday, and will continue for the remainder of the semester. Tam said the live webcasts aren't yet back online because the network service isn't working in the campanile. The carilllon website includes an email form for submitting song requests.
Tam, who said the daily task helps maintain her routine, hopes the weekday concerts provide a bright spot of normalcy for people within earshot.
"I never considered not playing the carillon concerts," Tam said. "I hope the music helps to lift people's spirits and provide a break in the midst of uncertainty."