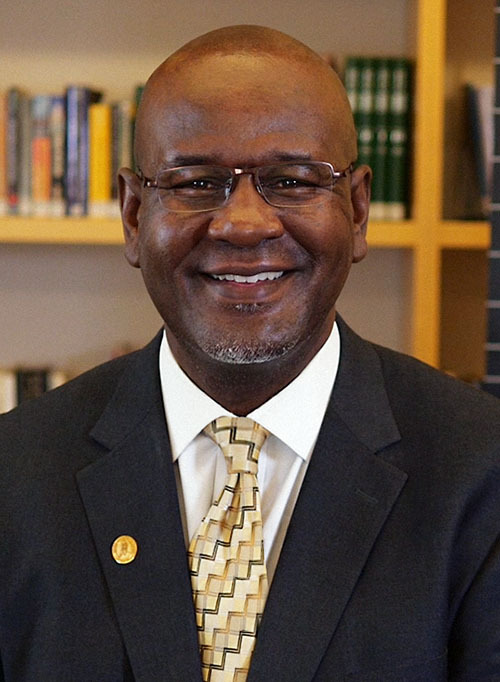 A lot has changed in 20 years, and that is something being celebrated during the March 6 Thomas L. Hill Iowa State Conference on Race and Ethnicity (ISCORE). A professional development preconference designed for faculty and staff is planned for March 4. Registration is free for both, with events being held in the Memorial Union.
Since 2000, ISCORE has grown from an annual event presented by the student affairs division to a program with an office and two full-time staff dedicated to coordinating the local conference and Iowa State's delegation at the National Conference on Race and Ethnicity (NCORE). The NCORE-ISCORE project still centers on annual student cohorts that research ethnic groups they're not a part of, attend NCORE and develop presentations to continue race and ethnicity conversations on campus.
"This is not just for our multicultural students. Our white students need to embrace these opportunities as well. Encouraging all of our students, faculty and staff to interact and dialogue is critical," said Japannah Kellogg, director of the NCORE-ISCORE office. "Coming to hear our students helps our university. It helps us understand how these national issues are impacting our students and how they feel about the climate."
ISCORE
Registration is free. Participants can attend as their schedules allow. Volunteer opportunities are available on the registration form.
March 4 preconference
For faculty and staff
March 6 conference
Participation growth
The student-centered event has morphed into interactive discussions about race and ethnicity that attract hundreds of faculty, staff and students each year. Still mostly student-led, this year's programming includes 31 presentations offered March 6 and eight presentations to choose from during the March 4 half-day preconference.
"We've intentionally worked with the students to put thought and research behind what they're trying to communicate, so it's not just 'I don't feel comfortable.' Instead, it's 'These are the reasons I don't feel comfortable, and these are some solutions.' This allows us to have a conversation around a topic -- race and ethnicity -- that most people don't feel comfortable having a conversation about."
Alumni panel
To celebrate ISCORE's 20th anniversary, more than 380 NCORE-ISCORE alumni were invited to return. About 100 will be in attendance, including a panel of individuals who will talk about how the NCORE-ISCORE project helped shape their career paths.
"People come to Iowa State with different perspectives, different understandings and different experiences. I take great pride in cultivating a space that allows us to have these conversations every year," Kellogg said. "At the core, we've laid the foundation to raise expectations for the university to be more inclusive and be more accommodating for all our students."
Program expansion
A 20-year ISCORE participant, Kellogg said the ISCORE program has expanded in many ways. Some initiatives that broadened ISCORE's scope include:
"Most people thought this was just for students," Kellogg said. "The project has played a key role in how our students lead -- how we capstone their Iowa State experience -- but over time, there's been more of a lean on the project to impact the campus climate. Some of the expectations have shifted, and we're up for the challenge."