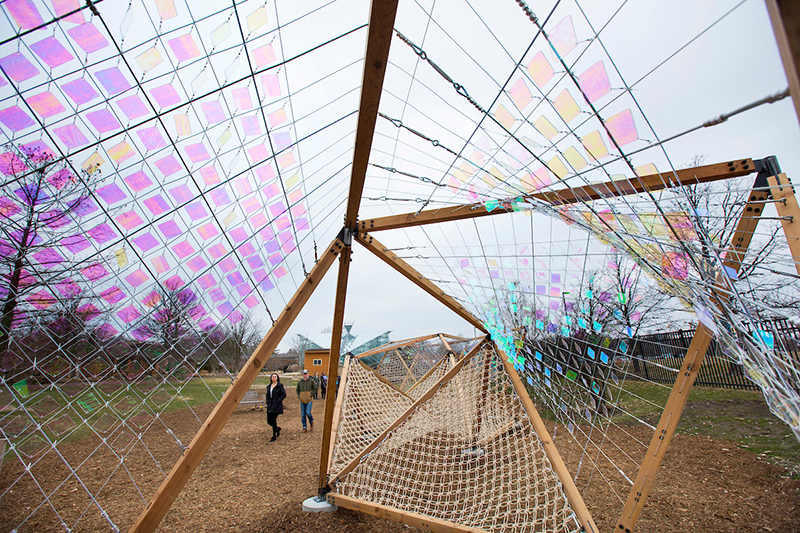 Second-year architecture students recently installed an oversize sculpture in the northeast corner of Reiman Gardens as part of the gardens' "Forces of Nature" kinetic art exhibition. The exhibit, which also includes 13 wind- and light-activated sculptures created by artist George Sherwood, complements the gardens' movement theme for 2018.
Pictured above, Prisma is a largely wooden structure that twists 70 feet lengthwise, mirroring the same geometry that appears in nature. Students wove Dacron (polyester fiber) hammocks for the middle and end sections. Plastic-coated metal cables provide tension and structure to the wooden frame. Spinning iridescent panels -- 1,500 in total -- fill other sections.
"Forces of Nature" officially opens next weekend and runs through Nov. 3.