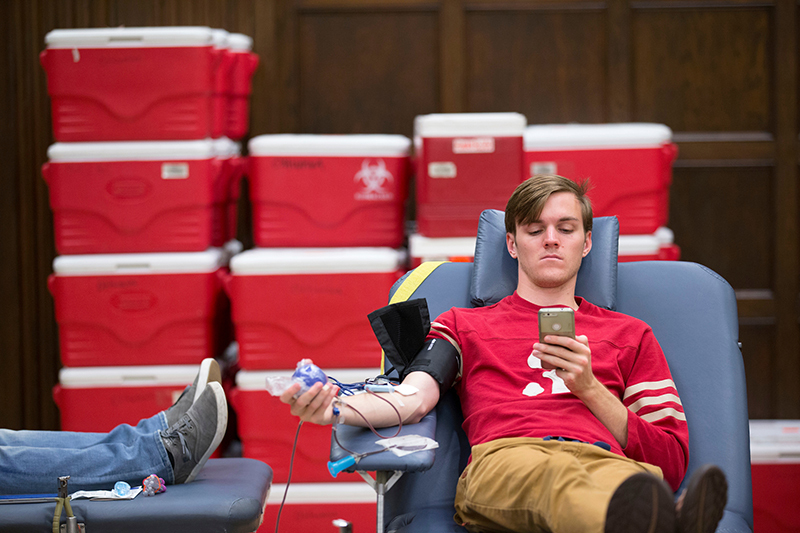 Software engineering senior Joe Sogard checks his phone during his donation at the fall blood drive going on through Thursday in the Memorial Union. The ISU student organization, ISU Blood Drive, organizes a drive during both fall and spring semesters, making it the second largest student-organized blood drive in the country. The group's goal this week is 2,350 donations and four blood center teams from the upper Midwest are here to assist in that goal.
All blood types are welcome and needed, said co-president Alaina Porth. She noted hurricanes coming ashore in the southern United States earlier this fall canceled more than 100 blood drives in affected parts of the country. The American Red Cross has the capacity to move blood around the country to wherever the need is most critical. By downloading a free app, donors may request an email telling them where their blood was sent.
Campus donors don't need an appointment; simply head to the Cardinal Room in the MU for registration. Blood donations are collected in the Great Hall. Hours on Thursday are 10 a.m.-5 p.m.