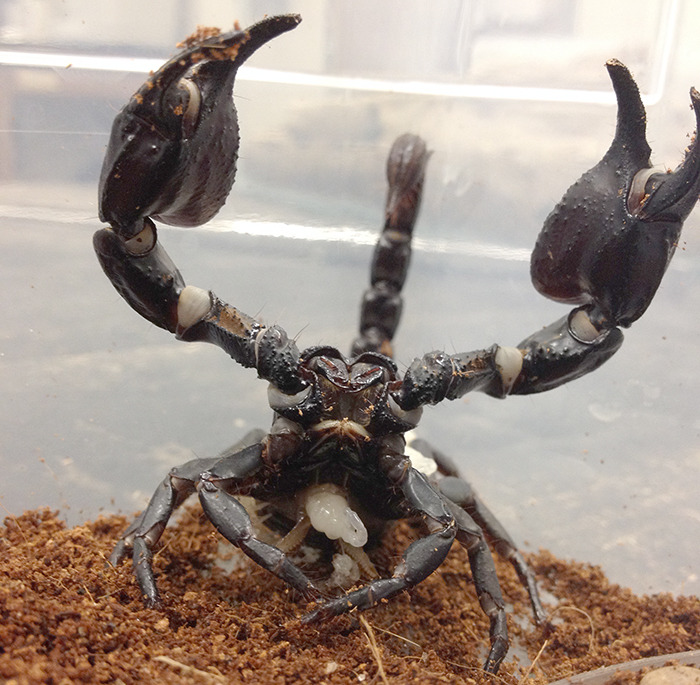 The entomology department's Insect Zoo will host an open house on Wednesday, July 1. The event, "Bug Village," will showcase the educational outreach program's arthropods from 10 a.m. to 6 p.m. on the first and fourth floors of Science Hall II. Admission is free and open to the public.
Activities include games, cockroach races and insect-themed art projects. Visitors can observe a working honeybee hive and get an up-close look at the zoo's estimated 80 arthropods -- including centipedes, tarantulas and scorpions (above).
Bug fans can purchase Insect Zoo T-shirts ($15) or a live Chilean rosehair tarantula ($20) to commemorate their visit. Contributed photo.