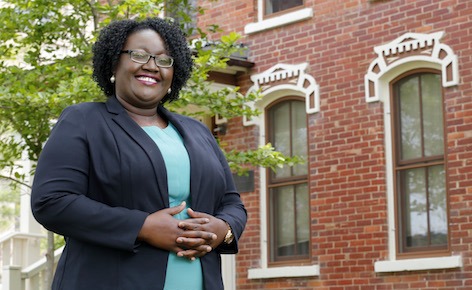 Lorraine Acker became director of the Margaret Sloss Women's Center on May 1. Her responsibilities include providing administrative leadership, establishing goals and interpreting policy for the center. She also will serve on various university committees, supporting and advocating for all students while specifically representing the interests of women.
Previously, Acker served as assistant dean for minority student support services and women's programs at the University of North Carolina, Charlotte.
Acker earned a bachelor's degree in African and Afro-American studies and political sciences from the State University of New York College at Brockport, and a master's degree in college student personnel from Western Illinois University, Macomb. Acker currently is a doctoral student in Iowa State's School of Education. She expects to complete her dissertation work in 2016.
Acker's office is in the Sloss House. Contact her by phone at 294-4154 or by email at ldacker@iastate.edu. Photo by Christopher Gannon.