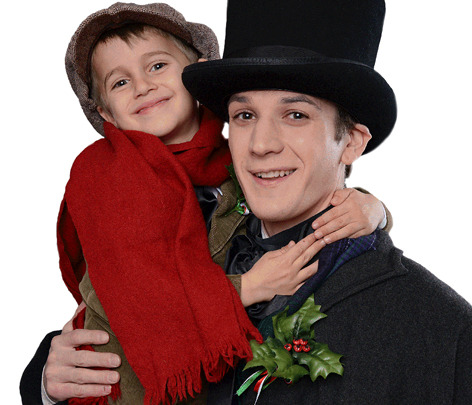 Get a glimpse of Christmas past, present and future with the miserly Scrooge in ISU Theatre's production of A Christmas Carol. The Charles Dickens holiday classic opens its two-weekend run in Fisher Theater on Friday, Dec. 5.
Adapted by department and production director Jane Cox, the show features nearly 60 characters with a cast of more than 45 ISU students and area children. Senior Christopher Kent is Scrooge, and junior Michael Clinkscales and Ames kindergartner Phillip Stoytchev portray Bob Cratchit and Tiny Tim, respectively.
Show times are 7:30 p.m. on Fridays and Saturdays, 1 p.m. on Dec. 7 and 2 p.m. on Dec. 14. Tickets are $18 ($16 for seniors, $11 for students), available at the Iowa State ticket office, through Ticketmaster and at the door.