Announcements
June 2023
Fewer than 20 faculty, staff volunteers needed for ISU exhibit at state fair
Fewer than 20 faculty and staff volunteer slots remain open for the university's main exhibit, "Breaking Barriers: The Story of Jack Trice," at the Iowa State Fair, Aug. 10-20. During 2023, the university is commemorating the 100th anniversary of the student athlete's death from football injuries, and the exhibit will feature a scale model of the Breaking Barriers sculpture installed last fall near the north gate of Jack Trice Stadium. Volunteers are needed for three shifts daily (8:45 a.m.-1 p.m., 12:45-4:30 p.m., 4:15-8 pm.) in two assignments:
Rolling and handing out Cyclone football posters and schedule cards
Handing out dry tattoos that commemorate the exhibit's theme and complimentary bags
Volunteers receive admission to the fair and a themed T-shirt to wear during their shift(s) in the air-conditioned Varied Industries Building. The online registration form is first come, first served, so sign up now for one or more shifts. Questions may be directed to Rylee Sash, university marketing, 515-294-3969.
FundISU campaign to support Ugandans' education extended to July 8
The Center for Sustainable Rural Livelihoods in the College of Agriculture and Life Sciences is running a FundISU campaign through July 8 to raise funds for its Uganda Program, which educates mothers and youth with skills and knowledge for self-reliance and sustainable livelihoods. The demand for assistance is greater than the program's current capacity. Questions may be directed to Tammi Martin. Funds will support these specific efforts:
Innovations in community income generation
Youth entrepreneurship program
Vocational and life skills training
School and home gardening projects
Nominations are due Aug. 1 for two alumni awards
Nominations are due Aug. 1 for these two awards presented by the ISU Alumni Association:
Distinguished Alumni Award, the highest honor given to alumni by the university through the ISU Alumni Association. This award honors ISU alumni who are nationally or internationally recognized for preeminent contributions to their professions or life's work. Nomination form.
Honorary Alumni Award, the highest honor given by the university through the ISU Alumni Association to individuals who are not graduates of Iowa State and have made significant contributions to Iowa State's welfare, reputation, prestige and pursuit of excellence. Nomination form.
Questions may be sent to Katie Licktieg, ISU Alumni Association.
July 4 is a university holiday
University offices are closed and summer session classes won't meet on Tuesday, July 4, to observe the national Independence Day holiday. Monday, July 3, is not a university holiday, and employees who choose to not work that day should request leave with their supervisors.
Tuesday evening carillon concert postponed to Wednesday
The Tuesday, June 27, carillon concert by guest artist Margaret Pan has been postponed to Wednesday, June 28 (7 p.m., central campus), due to a canceled flight.
New out-of-state employment policy effective July 1
A new policy for employees who regularly reside and perform university work outside of Iowa goes into effect on July 1. Employees currently working out of state and their managers will receive additional information in early July.
Under the policy, managers are responsible for working with their HR service delivery team to begin the review and approval process before any faculty, professional and scientific (P&S), merit, contract, temporary or hourly student employee may reside and conduct university work outside of Iowa. Approvals must be obtained by the respective senior vice president or the president or their designee. University employees currently working outside of Iowa who have not yet received appropriate approvals or completed a remote work agreement are encouraged to contact their HR service delivery team to do so ahead of the policy's effective date.
The policy will be available July 1 on the policy library website. For additional information, contact the HR service delivery representative for your area.
The Guess Who will perform at Stephens Oct. 6
Tickets for a Friday, Oct. 6, concert at Stephens Auditorium by The Guess Who will go on sale to the public at 10 a.m. Friday, June 23, via Ticketmaster. The legendary Canadian band enjoyed chart-topping hits in the late 1960s and early 70s with a catalog of songs that included "American Woman," "These Eyes," and "No Time." The ticket price range is $35-$85. The concert begins at 7:30 p.m.
Streamlyne launch moves to Aug. 1
The university's launch of the Streamlyne Proposal Development system has been moved from July 5 to Aug. 1. ISU employees can start using Streamlyne on July 5 but are not required to do so. However, a key change to the proposal review timeline still will be implemented on July 5: Budgets must be submitted to the OSPA pre-award team for initial review eight working days ahead of the sponsor deadline -- regardless of which proposal routing system is used. Check the office of sponsored programs adminstration website for updates on the project.
Workday Student info series starts in July
The Workday Student and Receivables project team will kick off a new information series, Workday Wednesdays, in July with two virtual sessions highlighting key functions in Workday Student. The workshops will provide high-level overviews for any employee interested in learning more about Workday Student. Registration is required.
July 12 (2 p.m. via Webex), Learning Community Processes in Workday, topics include the Learning Community dashboard, reserved seating and student cohorts
July 19 (2 p.m. via Webex), Undergraduate Admissions Applicant Data in Workday, topics include how and where to find information on undergraduate applicants for fall 2024
Extension webinar will answer questions about raw milk sales
Extension and Outreach's dairy team will hold a free webinar, "Raw Milk for Human Consumption: Issues to Consider," on Wednesday, July 12 (6-9 p.m., via Webex) for dairy producers and anyone interested in learning more about Iowa's new raw milk law, including sale rules, best practices and raw milk management. Participants should preregister at least an hour before the event.
June 22 town halls will focus on RAGBRAI event in July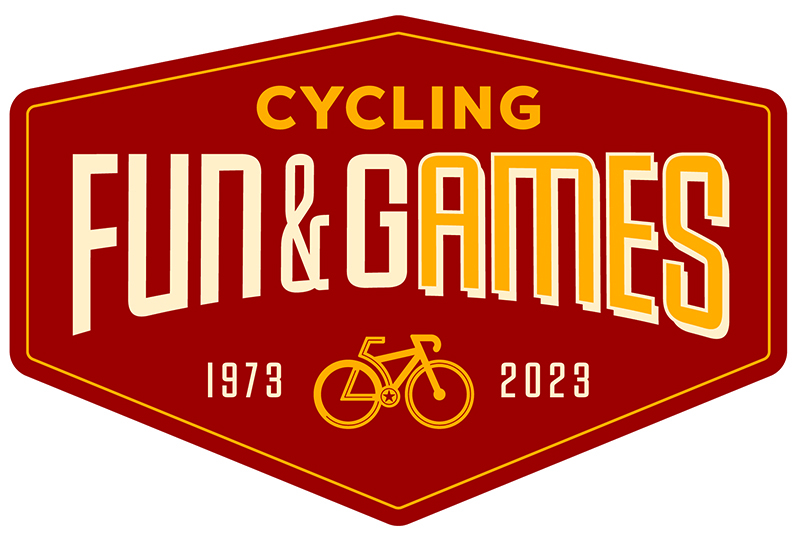 The organizing committee for the Ames RAGBRAI overnight (Tuesday, July 25) has shared several opportunities for the Ames community to get involved in Cycling Fun & G"AMES":
To provide an overview of the event and give residents an opportunity to ask questions, two town halls are scheduled for Thursday, June 22 (1 p.m. and 6 p.m., Ames City Hall council chambers, 515 Clark Ave.).
Newest Iowa Stater looks at changemakers coast to coast
The summer edition of Iowa Stater magazine features "Changemakers Coast to Coast," with stories on alumni entrepreneurs in Iowa and on both coasts:
Also, with a hot job in the aerospace industry, new graduate Khushi Kapoor reflects on how ISU prepared her. Marcus Coleman concludes his Iowa State journey as a two-time NCAA All-American wrestler. And alumni answer the question: What was the coolest class you took at ISU?
Comedian Matt Rife is coming to Stephens Nov. 2
Tickets go on sale to the public Friday, June 9 (10 a.m.), for a Nov. 2 performance at Stephens Auditorium by comedian and interest star Matt Rife, as part of his ProbleMATTic World Tour. Guests must be at least 18 years old. Purchase tickets via Ticketmaster or at the Iowa State Center box office in Stephens. In 2021, Rife self-produced and distributed through YouTube his first one-hour comedy special, "Only Fans." In April, he released his second standup special, "Matthew Steven Rife," on YouTube, and he will tape his third standup special this fall iat DAR Constitution Hall, Washington, D.C.
P&S Council-hosted seminar is June 13
The next Professional & Scientific Council Seminar Series event, "Magic Customer Service," will be held Tuesday, June 13 (2-3 p.m., via Webex). Council member Jen Schroeder, accounts receivable, will lead a discussion that draws on the book "Lessons from the Mouse" by Dennis Snow to highlight techniques that put the magic in interactions with customers. Hear useful examples not only from the book but from a colleague who has put those lessons into practice at Iowa State, including understanding who your customer is and reframing everyday interactions to be more meaningful.