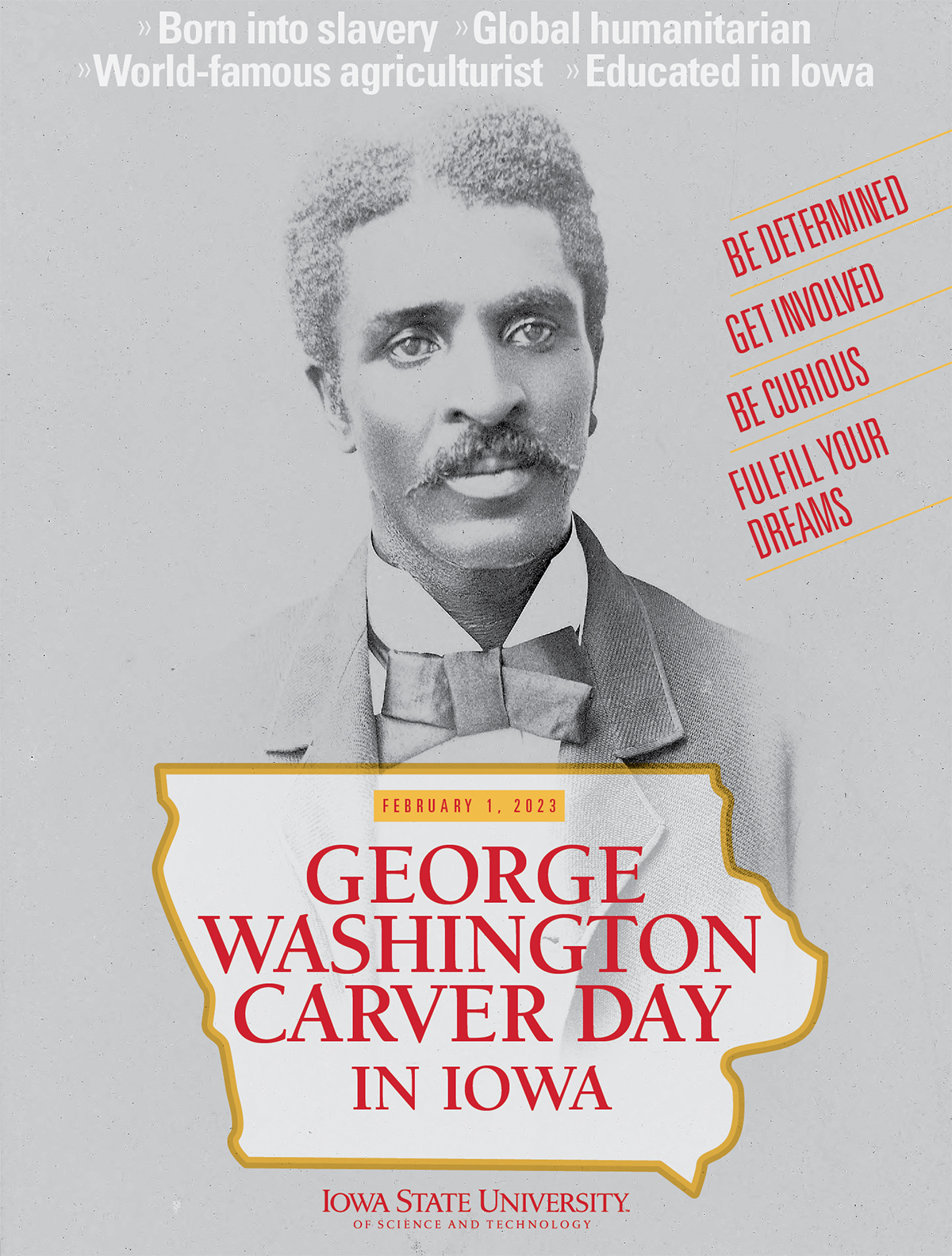 The university community will celebrate the state of Iowa's first George Washington Carver Day on Feb. 1 with a program featuring speakers from three states, student readings and Carver-inspired foods.
Free and open to the public, the celebration will be held in the Memorial Union Great Hall, with a reception starting at 5 p.m. and program beginning at 5:30 p.m. The event also will be livestreamed. Free posters and buttons marking the inaugural Carver Day in Iowa will be given away at the event. RSVPs are requested by Jan. 30.
Last June, Gov. Kim Reynolds approved Senate File 2380, an act to designate Feb. 1 each year as George Washington Carver Day in Iowa. Carver is only the third person to be recognized by the state with a day of recognition; the other two are Herbert Hoover and Norman Borlaug. Carver was Iowa State's first Black student and faculty member before leaving for a lifelong career at Tuskegee Institute (now University) in Alabama. He introduced improved farming systems and developed hundreds of food products from plants such as peanuts, sweet potatoes and others native to the southern United States. He received bachelor's (1894) and master's (1896) degrees in agricultural science from Iowa State.
Campus event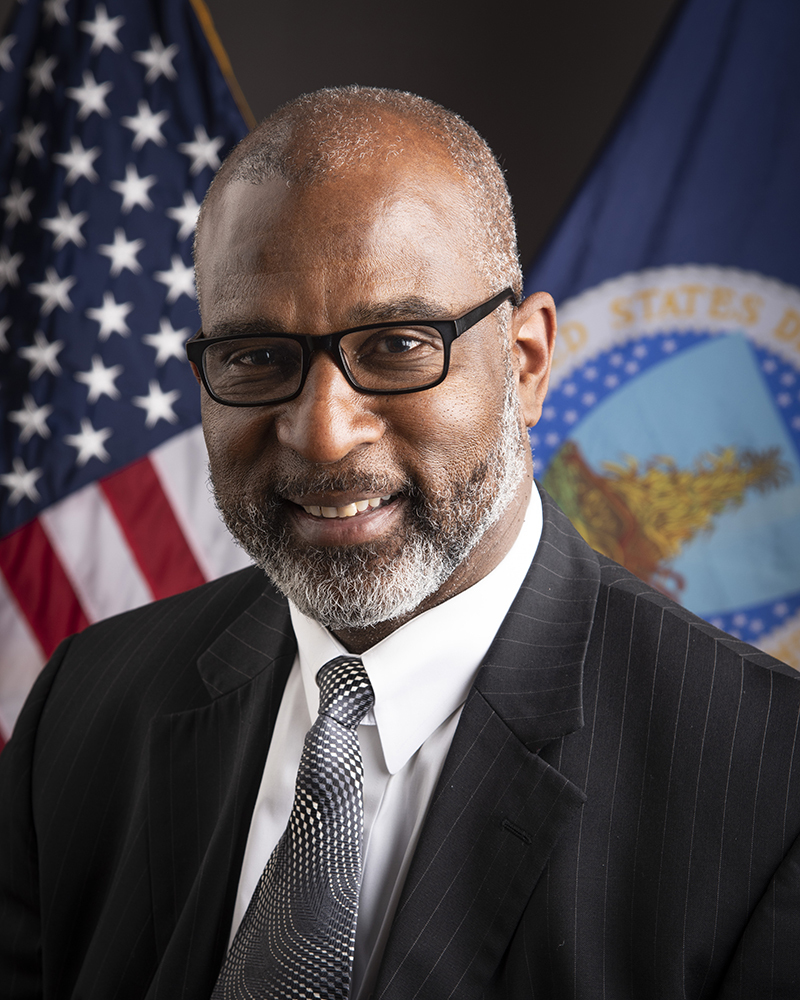 Alumnus Dewayne Goldmon, senior advisor for racial equity to the U.S. Secretary of Agriculture, will deliver the keynote address at the campus event. Goldmon earned his Ph.D. in agronomy (1991) at Iowa State, and was the 2020 recipient of the George Washington Carver Distinguished Service Award from the College of Agriculture and Life Sciences. The program also will feature reflections on Carver's life and legacy from:
Wendy Wintersteen, president
Kenneth Quinn, president emeritus, World Food Prize, and former U.S. Ambassador to Cambodia
Marsha Kelliher, president, Simpson College, Indianola
Olga Bolden-Tiller, dean, College of Agriculture, Environment and Nutrition Sciences, Tuskegee University
Simon Estes, F. Wendell Miller Distinguished Artist in Residence, department of music and theatre
Daniel Robison, Endowed Dean's Chair, College of Agriculture and Life Sciences
Throughout the program, ISU students, faculty and staff will deliver a series of readings from Carver's writings.
Learn more
A George Washington Carver Day web page includes more information on the Feb. 1 program, a link to download a poster on the first Carver Day in Iowa and other resources to learn more about Carver's life.
The pre-program reception will feature refreshments inspired by Carver's work. At 7 p.m., the concluding reception will feature Legacy ice cream produced by the ISU Creamery. A team of food science students created the flavor -- peanut butter and butterscotch ice cream with chocolate-covered rice crisps -- to honor two outstanding Iowa State alumni: Carver, who performed extensive research on peanut products, and Mildred Day, who developed Rice Krispie treats.
Program planning committee members: Wintersteen; Quinn; Robison, Theressa Cooper, assistant dean for diversity and director of the George Washington Carver Summer Research Internship Program, and Andy Zehr, director of marketing and new student programs, all in the College of Agriculture and Life Sciences; Jeff Johnson, Lora and Russ Talbot Endowed President and CEO, ISU Alumni Association; Haley Cook, strategic engagement coordinator, office of the president; and Brian Meyer, associate director for strategic communications, office of strategic relations and communications.