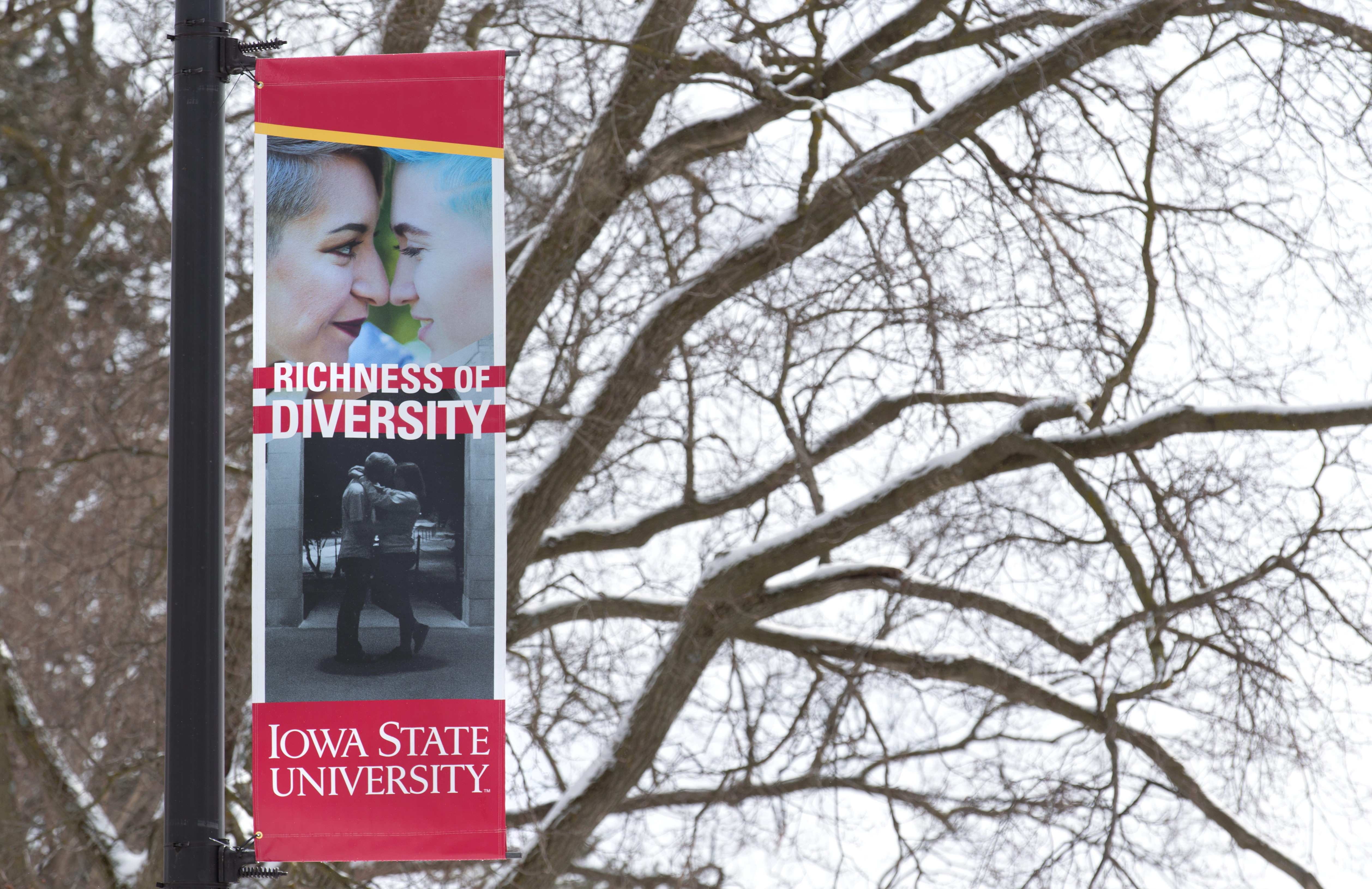 At Iowa State, the Principles of Community are ubiquitous. They're emblazoned on streetlight banners and hang on the walls of academic buildings and residence halls. They show up in job advertisements, remarks by senior leaders, course syllabi, campus video and website content, and orientations for students and employees alike. The six principles are the messaging bedrock for cultivating inclusion at the university.
That's exactly what Phil Hernandez had in mind 16 years ago -- a simple set of values interwoven into everything.
"Whether it's student conduct or hiring or a difficult conversation, professionals and students can see what the foundation is. It can all come back to the principles. It seems like it's getting there," said Hernandez, co-chair of the group that wrote the principles.
Responding to hate
Now the director of residential life and housing at Green River College in Auburn, Washington, Hernandez was a graduate student in Iowa State's educational leadership and policy studies program in 2005. Over a long July 4 weekend that summer, someone spray-painted hateful homophobic, sexist and antisemitic messages on numerous campus buildings.
Hernandez was shocked and embarrassed. It didn't square with the esteem he had for Iowa State, a place he cherished so much in his two years of master's degree studies that it feels like he's in church when he returns to visit campus. As a student government senator, he pushed the student government to establish a commission to draft the principles in response to the graffiti attack. He'd picked up the idea in his internship that summer at the University of California, San Diego, where the institution's community principles were ever-present.
"You could not throw a stick without hitting a poster about their principles of community," he said.
Hernandez was appointed to co-chair the commission, along with Penny Rosenthal, director of the Sloss Center for Women and Gender Equity, one of the targets of the vandalism. The commission held focus groups in fall 2005, interviewing students, faculty and staff about what makes a community inclusive. Comments were categorized and distilled into a form similar to the principles eventually adopted: respect, purpose, cooperation, richness of diversity, freedom from discrimination, and honest and respectful expression of ideas.
"It's sad that the catalyst for something like this is often really negative, dangerous and even violent," said Rosenthal, whose last name at the time was Rice. "But sometimes motivation comes from a not-so-great thing."
A smooth process
To bolster the commission's proposal to President Gregory Geoffroy, members met with every campus group possible, collecting dozens of letters of support that included endorsements from Faculty Senate, the Professional and Scientific Council, every college dean, the Ames City Council and a wide swath of student organizations.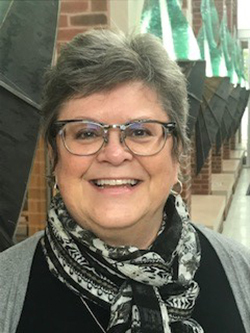 "Every committee and every governing body we went in front of approved it. It was a lot of, 'Well, duh, of course!'" Rosenthal said.
Rosenthal, now the director of advocacy services at Riverland Community College, Austin, Minnesota, was excited by how smoothly and quickly something so potent came together. She once was told a university the size of Iowa State moves like an ocean liner, whereas she corners like a Corvette. It was nice to get to do some laps on the deck of the ocean liner for once, she said. She considers developing the principles one of her fondest memories and pride points -- right up there with seeing her children graduate college in four years.
"I don't know that there's anything more powerful I've done when I look back at my 24 years in higher ed," she said. "Think about what this does for anybody who feels targeted. It's an indicator of culture that shows this will be a place where they can feel safe."
Keeping it simple
The principles are powerful in large part because they use casual language and express straightforward concepts, Hernandez and Rosenthal said.
"I honestly believe that if you attended every day of kindergarten, you would know all of the principles," Rosenthal said.
That simplicity makes the principles more useful, Hernandez said. They can be noticed, recalled and referenced in helpful moments instead of being buried in a planning document or mission statement.
"It levels the playing field between students, administrators, faculty members and staff and gives the space to have an awkward conversation. It's not cerebral. Most institutions identify core values, but they do it in such a cerebral way," he said.
At the time the principles were being developed, there also was an ultimately unsuccessful effort to create a student honor code, Rosenthal said. That contrasted with the Principles of Community, which are more proactive than prohibitive. Rosenthal prefers the affirming way.
"You get the behavior you desire by positively reinforcing it," she said.
Looking back
Rosenthal said she's surprised more colleges and universities don't have something like the Principles of Community. She's tried to launch similar initiatives at other schools, and none of them embraced the concept.
"It's not common, and that doesn't make sense to me," she said.
Though approved by Geoffroy in 2007, the principles weren't fully embraced at Iowa State for several years, either. President Steven Leath reintroduced them in 2016, during the charged political environment of that fall's presidential race. Their use has expanded in the years since.
"It wasn't as 'wow' as I'd hoped right away. It has to be the right leaders and the right time," Rosenthal said.
Rosenthal was aware the principles had become more prominent since she left Iowa State in 2011, but Hernandez only recently learned how high-profile they are now, a realization that was satisfying and a bit overwhelming. It's also a reminder, he said, that students can effect change, as can community dialogue.
"It was time-consuming, but it wasn't messy. It was time-consuming, but it brought people together. It was time-consuming, but it went all the way to the top," he said. "Whatever anyone's political opinion is, the last five years have demonstrated what happens when we don't have that."