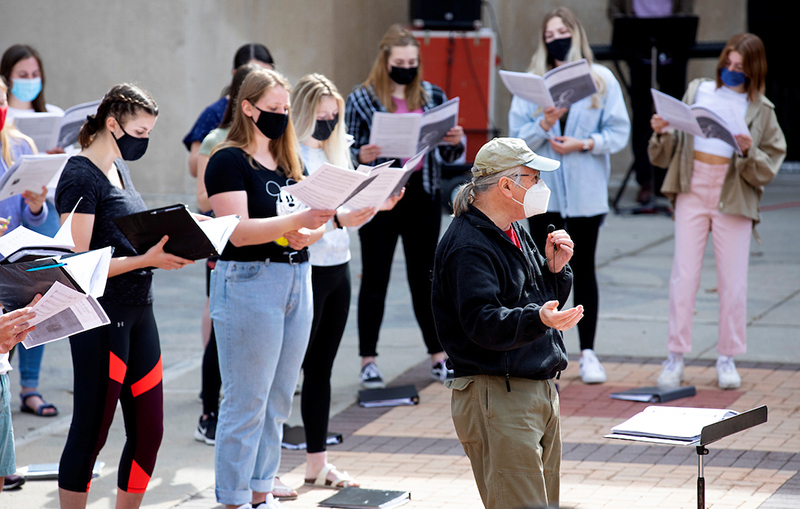 Members of the Iowa State Singers, under the direction of Louise Moen Hamilton Professor of Music James Rodde (front), rehearsed in Monday's midday sunshine on the Simon Estes Music Hall plaza. It was the group's first full-choir rehearsal of the semester and the first for Rodde, who has an alternative work arrangement. He said other large-group sessions this spring will be outdoors and thus weather-dependent.
During the winter months, the 72-member choir divided into thirds and rehearsed (masked and distanced) at three indoor locations for up to 30 minutes at a time. Twice this year, choir members sang for each other in Beardshear Hall, using the top three floors.
"Those moments helped make us feel like a choir again," Rodde said.
The Iowa State Singers hope to perform in late April at the campanile during a lunch hour, but won't host any indoor concerts. The group has three rehearsing/recording sessions scheduled on the Stephens Auditorium stage, also in April.
One of the pieces the singers sight read for the first time Monday, "And So I Go On," is a memorial to a conductor who died unexpectedly at a young age. "Singers undoubtedly will find a deep connection between this text and the losses we have endured during the pandemic," Rodde said.