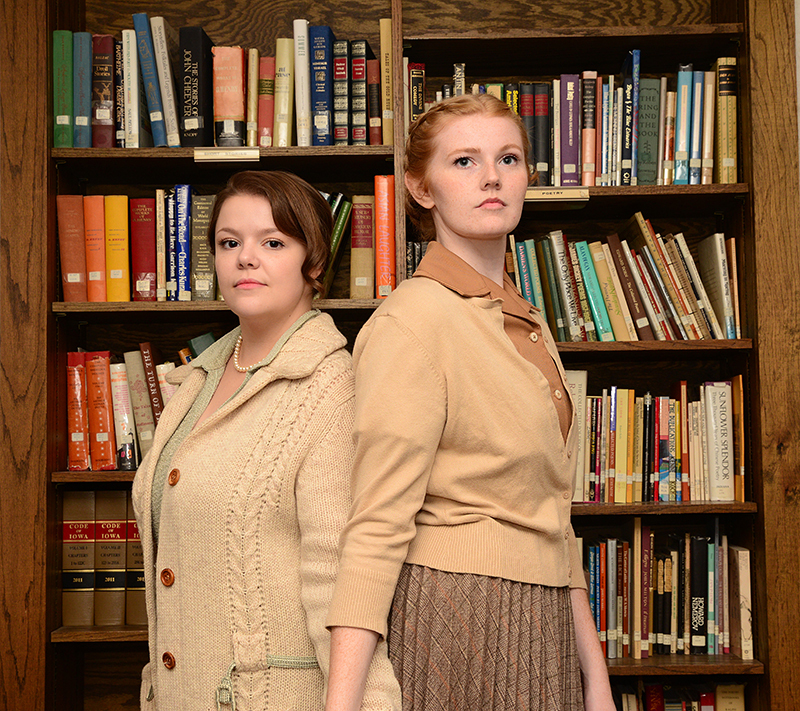 ISU Theatre addresses the devastating impact of lies, rumors and falsehoods in its fall play, "The Children's Hour."
Written in 1934 by Lillian Hellman, this adult play chronicles the story of two women who run a boarding school for girls. A troubled student spreads a rumor that the women are having a lesbian affair, which results in scandal and tragedy.
Though written more than 80 years ago, director Brad Dell said "The Children's Hour" should sound an alarm in our contemporary world about the effects of "alternative facts" and "fake news."
"Ultimately, though, this play is also a plea for radical empathy, asking why can't we allow ourselves to understand and share in one another's feelings? Why must we be so quick to judge, label and shun?" Dell said.
The play features 15 student actors. Students also designed the scenes and costumes, and implemented dramaturgy, which, in part, is the practice of researching the play's context to the point of understanding the writer's intention and communicating that to the actors and director.
Performances are Nov. 3, 4, 10 and 11 (7:30 p.m.), and Nov. 5 and 12 (2 p.m.) in Fisher Theater. Tickets, $18 for adults and $11 for students, are available at the Stephens Auditorium ticket office or through Ticketmaster.