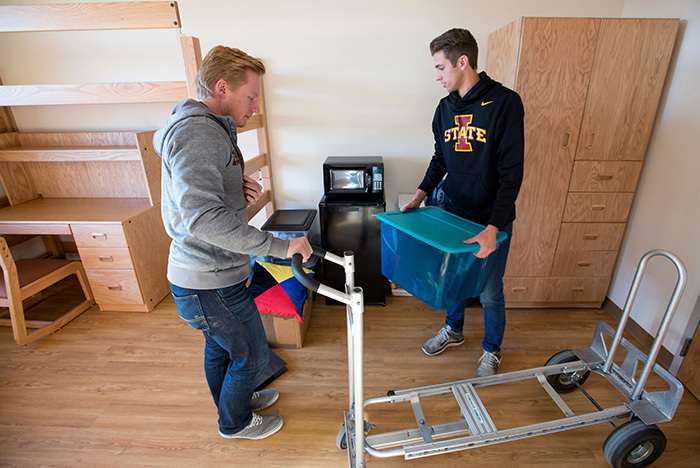 Sophomores Zac Rice (left) and Cole Arends moved into their never-been-occupied, seventh-floor room at Geoffroy Hall during finals week.
Designed with student input, the residence department's newest hall has been called "a better version of a traditional residence hall." It features larger rooms, more privacy in communal bathrooms, pockets of hallway seating, amazing views of campus and a 'front porch' off the (faster!) elevators connecting the two houses on each floor. The first floor of Geoffroy Hall is made up mostly of shared spaces, including a large lounge, community room and several dozen small conference/collaboration rooms.
Due to its mid-year opening, about one-fifth of Geoffroy Hall's 784-student capacity will be filled this spring; most spots will be assigned to incoming students in August.