Incoming calls ring simultaneously on one (or more) phones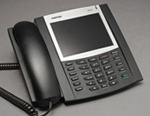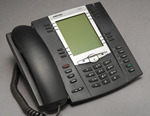 Aastra 6737i and Aastra 6739i
On occasion, you may want your incoming calls to ring not only to your office phone, but on one or more other phones. This feature is easy to set up, and easy to turn on or off as needed.
If you haven't done so, set up your portal
Go to phone.iastate.edu and sign in
In the left navigation, click "incoming calls"
Under the "advanced" column, click "simultaneous ring personal"
Add numbers of other phones that will simultaneously ring (don't check the "answer confirmation required")
After "simultaneous ring personal," click the "on" button
Click the "OK" or "apply" button
NOTE: If you don't pick up any of your ringing phones in time, the phone with the speediest voice mail will collect your message.