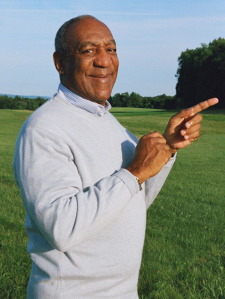 The Iowa State Center unveiled its 2013-14 performing arts series at its preview event last night. This year's lineup balances a mix of Broadway hits, international performers and artistic styles.
The series kicks off with legendary comedian Bill Cosby on Oct. 18, and also includes four Broadway musicals. Memphis and The Addams Family make their inaugural tour stops at Stephens Auditorium, while encore performances of Mamma Mia! and Disney's Beauty and the Beast return to the stage. The Moscow Festival Ballet also returns to Ames, this time with a production of Cinderella.
Music concerts include Masters of the Fiddle, with Natalie MacMaster and Donnell Leahy; the Estonian National Symphony Orchestra, with solo cellist Narek Hakhnazaryan; the Ukulele Orchestra of Great Britain; Bela Fleck, Abigail Washburn and the Del McCoury Band; the Ten Tenors; the Australian Chamber Orchestra; and Jazz at Lincoln Center Orchestra, with Wynton Marsalis.
Donors can purchase or renew priority seating through June 7. Subscribers can receive priority seating and discounted ticket packages through Aug. 2 (pick five or more performances). The "pick three" ticket package is available through Sept. 9. Individual tickets go on sale to the public Sept. 9. Show details and ticket information are available on the Iowa State Center website.