Benjamin Withers from Colorado State University, Fort Collins, has been named dean of the College of Liberal Arts and Sciences and professor of history.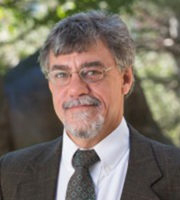 Withers, who currently serves as dean of the College of Liberal Arts at Colorado State, will begin his tenure April 15, 2024. He takes over for dean Beate Schmittmann, who will retire in summer 2024 after serving 12 years in the role.
"Benjamin Withers brings a wealth of experience to Iowa State University, including service as a department chair, dean and associate provost," said President Wendy Wintersteen. "Dr. Withers also understands the deep value of public and land-grant institutions, and we are pleased he will build upon the legacy of Dean Schmittmann."
Withers earned a bachelor's degree from Carleton College, Northfield, Minnesota; and master's and Ph.D. degrees from the University of Chicago, all in art history. He previously served at Indiana University, South Bend; and University of Kentucky, Lexington; before joining Colorado State as dean in 2016.
"I am humbled and excited for this opportunity to lead the College of Liberal Arts and Sciences," Withers said. "The great breadth of the college, spanning the physical and social sciences and humanities, enables our faculty and staff to positively impact every student on campus, and I look forward to helping the college advance toward its goals."
In making the announcement, senior vice president and provost Jonathan Wickert thanked Schmittmann for her leadership of the college, and members of the search committee and campus community for their thoughtful consideration of candidates.
The College of Liberal Arts and Sciences has nearly 6,800 students (5,700 undergraduate and 1,060 graduate students), 596 faculty and 268 staff among 21 academic departments, one professional school and 25 cross-disciplinary and interdepartmental programs. The college's faculty and scientific staff attracted more than $27 million in research grants and contracts in fiscal year 2023.