David Spalding, Raisbeck Endowed Dean of the Debbie and Jerry Ivy College of Business, was appointed to a new five-year term, beginning July 1.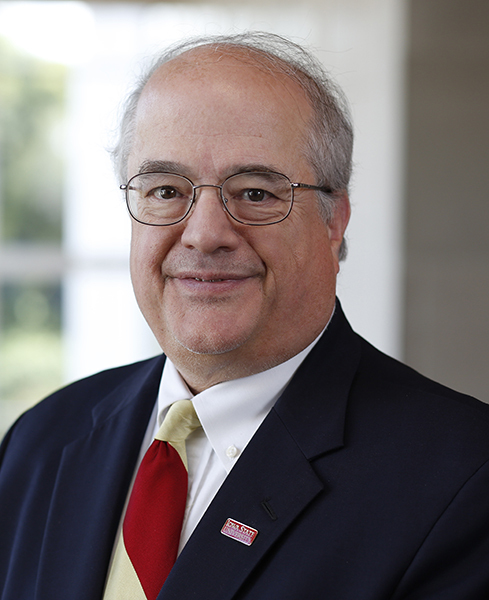 Spalding, who also serves as interim vice president for economic development and industry relations, experienced numerous achievements during his second term. These include completing a 45,000 square foot addition to the Gerdin Business Building, securing a $50 million gift to name the college, growing graduate enrollment and faculty numbers, establishing several new academic programs responsive to student and employer demand, and leading the college through a successful reaccreditation in 2019.
"David Spalding has transformed the Ivy College of Business during his 10 years as dean," said President Wendy Wintersteen. "He has engaged students, alumni, and Iowa's business community to create an exceptional educational experience that prepares graduates for successful careers, across a wide range of fields, and sets a high bar for peers across the nation."
Senior vice president and provost Jonathan Wickert expressed thanks to the college's Committee to Review the Dean for managing the comprehensive review process. Committee members were:
Jon Perkins, accounting (chair)
Marc Anderson, management
Michele Appelgate, communications
Michael Bootsma, accounting
Ginka Borisova, finance
Greg Buttery, IT services
Rui Chen, information systems and business analytics
Annaleena Parhankangas, management
Sridhar Ramaswami, marketing
Ann Wright, management
Wickert also noted his appreciation to students, faculty and staff in the college who participated in the review process and provided insightful and helpful feedback.
"I would like to thank everyone who works hard every day to make the college a success," Spalding said. "Our faculty and staff are committed to the success of our students, our research mission and Iowa State University."
Spalding joined Iowa State in 2013 after serving eight years at Dartmouth College in a variety of roles including vice president for alumni relations, chief of staff in the office of the president, and senior vice president and senior advisor to the president. Previously, he held positions with Chase Manhattan Bank, First National Bank of Chicago, GE Capital Corporate Finance Group, Lehman Brothers and the Cypress Group, a private equity firm he cofounded and comanaged.
Spalding earned a bachelor's degree in history from Dartmouth and an MBA in finance from New York University.