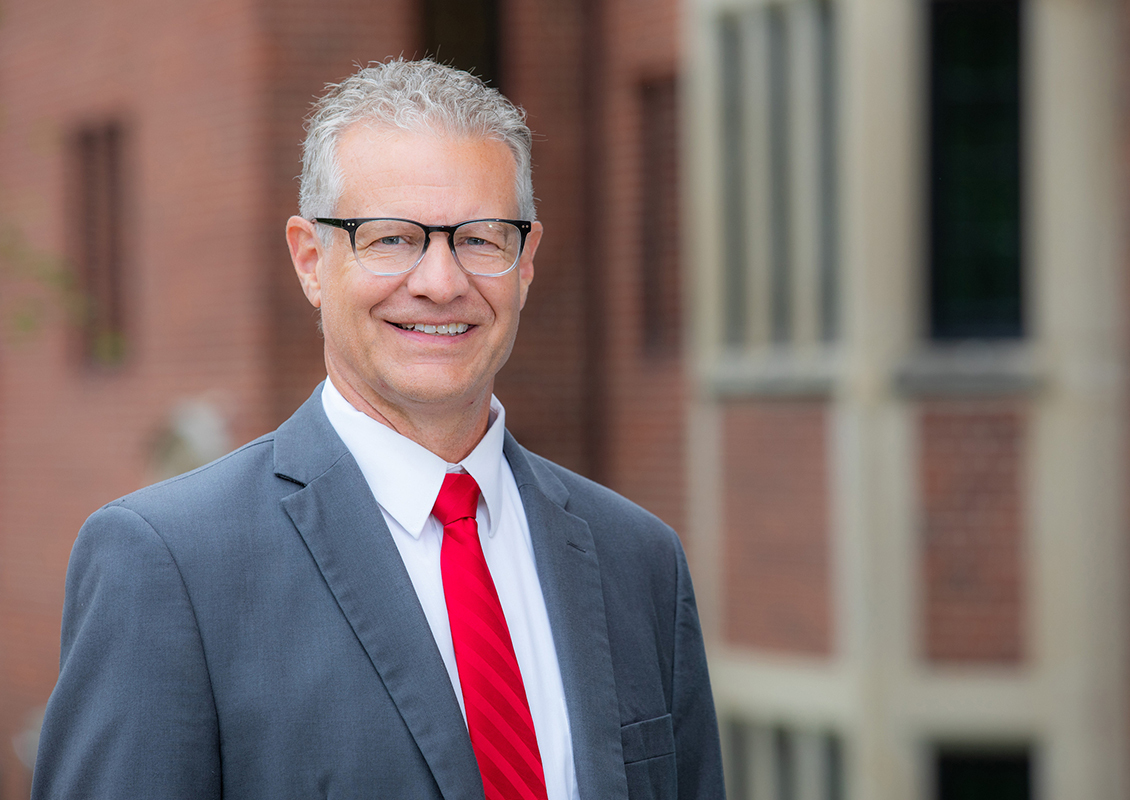 Michael Harwood began as Iowa State's associate vice president for campus life and director of residence on Aug. 11.
The campus life unit, created in 2020, integrates the work of staff and student employees in the residence department, ISU Dining and the Memorial Union. He joins senior vice president for student affairs Toyia Younger's leadership team, which also includes associate vice presidents Erin Baldwin (student health and wellness) and Sharron Evans (dean of students).
Harwood has more than 30 years of experience in student affairs, much of it in the Fargo-Moorhead area. He comes to Iowa State from the University of Montana, Missoula, where he had served on the residence leadership team as director of fiscal and facility operations for UM Housing since early 2021.
Prior to his role at Montana, he served as associate vice president for student success (2018-21) at Minnesota State University, Moorhead, and assistant vice president and assistant dean of student life (2008-17) at North Dakota State University, Fargo. The latter included leadership for the bookstore, dining, student union and residence life. He also served in residence life leadership roles (1998-2008) at North Dakota State and as a complex director, responsible for policy development and implementation in 14 halls and 900 apartments, for about five years at the University of North Dakota, Grand Forks.
Harwood earned a bachelor's degree in public administration from Montana State University, Bozeman, and a master's degree in counseling and college student development from Minnesota State University, Mankato. He began coursework toward a doctoral degree in education during his time in Fargo.
His office is in 3514 Friley, 212 Beyer Ct. He can be reached by phone at 515-294-5636; by email at hardwood@iastate.edu.
He succeeds Pete Englin, who retired May 1. Director of residence life Virginia Speight led the campus life unit during the interim period.