Mary Howell Sirna, administrative advisor and attorney on staff for ISU police, is serving as Iowa State's interim director of equal opportunity and Title IX coordinator. Her appointment, announced July 25 by President Wendy Wintersteen and approved Aug. 2 by the state Board of Regents, began July 31.
Sirna worked previously in the same capacity, from October 2021 to March 2022, and again from October 2015 to April 2016.
"I am grateful for Mary's willingness to once again serve in this important interim role for the university. In those past two experiences, her effective leadership helped the office of equal opportunity seamlessly continue its critically important work," Wintersteen said.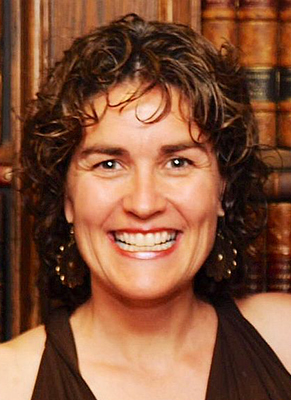 Sirna joined the department of public safety in January 2013. In her current role, she is a member of the investigative and threat assessment teams and manages the Story County Sexual Assault Team, for which Iowa State is a partner agency. Prior to that, she served as first assistant county attorney in the Story County attorney's office.
She succeeds Carl Wells, who left Iowa State last week to become the associate dean for campus life at Newberry College in Newberry, South Carolina. A national search for a permanent successor to Wells will begin in the coming months.
Sirna earned a bachelor's degree in political science and theatre arts from Mount Holyoke College, South Hadley, Massachusetts, and a law degree from the University of Iowa.
The Office of Equal Opportunity oversees compliance across the university for equal opportunity, civil rights, Title IX and affirmative action laws, regulations and policies. The office is charged with safeguarding a fair and respectful learning and working environment for students, faculty and staff. It includes coordinating the university's compliance with Title IX, Title VI, Title VII and the Americans with Disabilities Act.