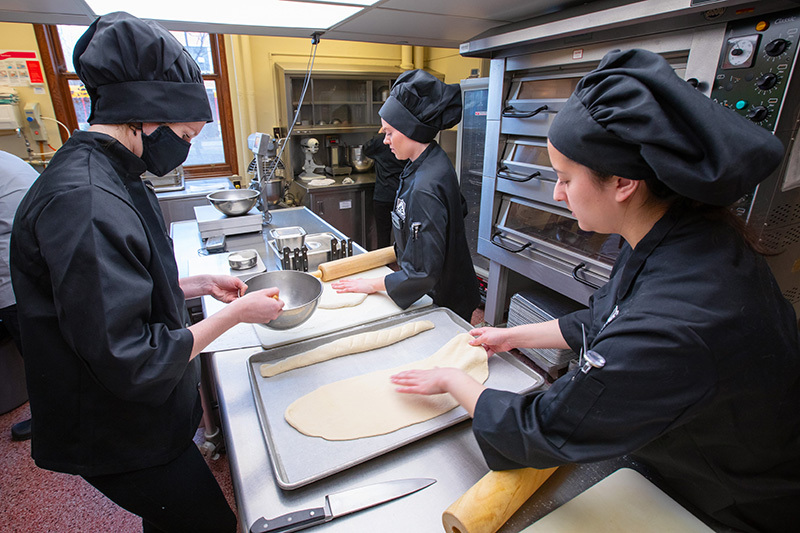 Students (l-r) Hannah Thomas, Savanna Dixon and Jennifer Getowicz work together to make garlic bread from scratch in the teaching kitchen of the the Joan Bice Underwood Tearoom in MacKay Hall Tuesday morning. The students were part of a class preparing the tearoom's weekly lunch special of spaghetti with Italian sausage, salad, garlic bread and chocolate mousse.
Lunch at the tearoom, which features a weekly special, is served Tuesdays through Fridays from 11:30 a.m. to 12:45 p.m. The cost is $8, and students in Hospitality Management 380L, Food Production and Management Experience, are the tearoom "staff." Those dining in are asked to make a reservation using the tearoom's online reservation system.
To-go orders are available from the back of the tearoom (16 MacKay, 11:30 a.m.-12:30 p.m. or until food is out). To-go meals can be preordered by emailing tearoom@iastate.edu by 9 a.m. that day.
Next week's menu features chicken crepes, broccoli, coconut twists and a brownie with German chocolate frosting.