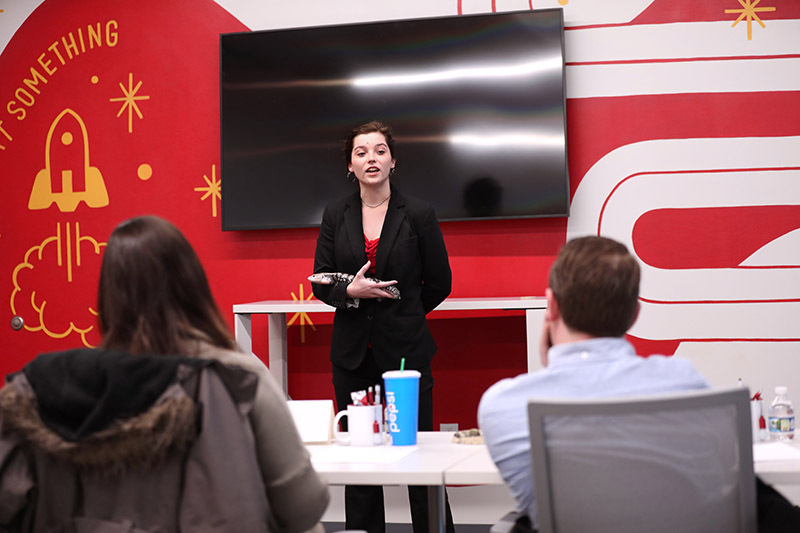 The Pappajohn Center for Entrepreneurship's college-by-college pitch off began its sixth year this week with students from all seven colleges taking part. Participants have 90 seconds to pitch an idea to a panel of judges for cash prizes in one of two categories: new idea or existing business idea.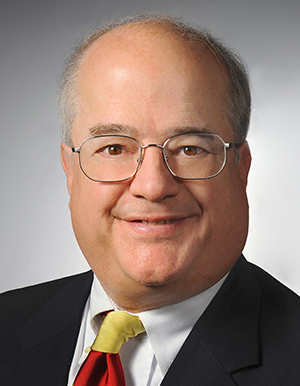 The first- and second-place finishers in each category from every college earn $500 and $250, respectively, and advance to the finals on Feb. 23. The finale is at the Launch Pad (room 4250) in the Student Innovation Center, with the winner in each category earning an additional $5,000, the runner-up $2,500 and third place earns $1,500.
Ivy College of Business dean and interim vice president for economic development and industry relations David Spalding is a frequent judge at the competition and has been involved since its first year. He recently talked with Inside about the competition and impact of Iowa State's commitment to innovation and entrepreneurship.
How has the pitch off evolved over six years?
It's great to see the breadth of majors and colleges represented in the pitch off. Now that we have Start Something programs developed in all of the colleges, students have more of an opportunity to refine their ideas before they get to the pitch competition. The ideas are clearer and they are articulating them better, and I think that is because of the various programs we offer across campus.
Students are doing a better job of hitting the highlights they need to, because 90 seconds is not a lot of time. The more the idea is clearly thought out, the better you can articulate it. Being a judge in the competition is very hard when you are trying to determine who did the best. It really is a situation where you wish you could give 15 first-place prizes.
What's the biggest benefit to students of these competitions?
These pitches are another form of experiential learning, and a successful entrepreneur is going to have to pitch their idea to potential investors and partners. These competitions are a great form of learning for them, and that is what Iowa State has always been about -- the experience to go along with the academics. Even if they don't end up starting a business, the confidence they get from successfully doing these pitches is going to help them in whatever career they decide to follow.
Do you see an impact from a university-level commitment to innovation?
Students are finding a place to share their innovative thoughts and ideas. We are drawing students who are wanting to be part of Innovate at Iowa State. They might not have thought of the university before, but realize it can be a great place to nurture those ideas. Ultimately, I think this is going to lead to more successful startups coming out of Iowa State, and that is one of the objectives because small businesses are the job-creation engine of this country.
Are most universities offering programming in innovation and entrepreneurship?
We are a rare university because all seven colleges are collaborating in this effort. Often entrepreneurship is a niche program in an institution, but here it is very much at the center of what all seven colleges are doing. From a faculty perspective, this program allows students to refine their oral communication and critical thinking skills that really translate to the classroom. Students who have gone through this program benefit going forward during their time at Iowa State.
How do you see this competition evolving in the years ahead?
As we have more students involved in Start Something programs, I would expect the pitches will get better and students will continue to refine their ideas. The next step for students after [a pitch off] is the CYstarters program in the Pappajohn Center for Entrepreneurship. I think that team is going to have a tough time choosing students because of the quality of ideas and pitches.