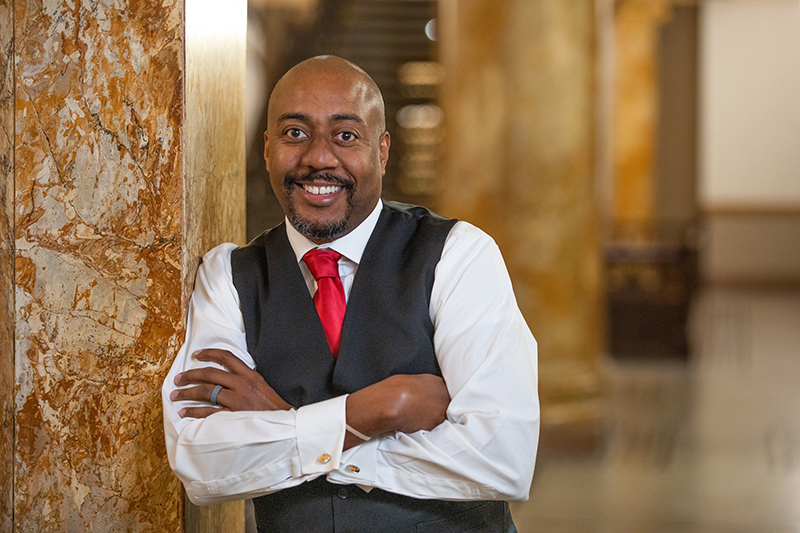 Shawn Norman began serving as senior vice president for operations and finance on Jan. 1. He oversees the five varied units of the division of operations and finance:
Budget, institutional financial strategy and treasury
Facilities planning and management
Finance services
Payroll, benefits and tax
Specialty business services and cultural arts
Norman comes to Iowa State from the University of Nevada, Reno, where he had served as associate vice president for planning, budget and analysis since 2018. University functions he oversaw at Reno include institutional budgets, student enrollment data collection and analysis, decision support analysis and campus space coordination.
Prior to that, he served in several capacities at the University of Texas Medical Branch, Galveston (2003-18), including director of finance in the office of the provost.
Norman holds a bachelor's degree in accounting from Wiley College in Marshall, Texas, and a master's in business administration from Boise State University, Idaho.
His appointment awaits final approval by the state Board of Regents.
Norman's office is in 1350 Beardshear. He can be reached by email at snorman@iastate.edu or by calling his administrative assistant, Caitlynn Miller, at 515-294-6162.