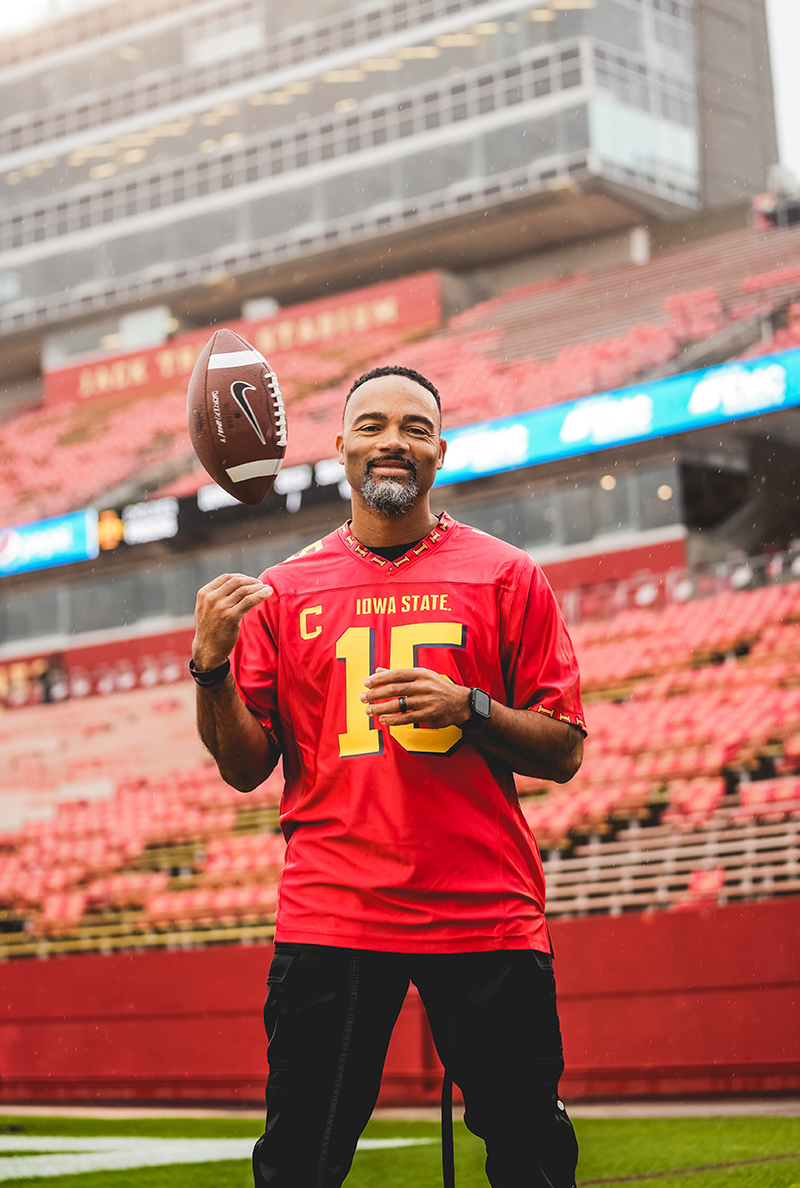 It's been 20 years since senior Cyclone quarterback Seneca Wallace scrambled an estimated 140 yards to carry the football from the 12-yard line to the end zone for a touchdown that helped secure an Iowa State victory over Texas Tech in October 2002.
The Red Raiders return to Ames this weekend, and to commemorate The Run, the athletics department will honor Wallace between the first and second quarters at Saturday night's game. Drafted in 2003, Wallace spent a decade in the NFL.
The trademark licensing team helped develop a throwback 2002 jersey and other merchandise to mark the anniversary, and Wallace will attend two signing events on Friday, Nov. 18:
3:30-5:30 p.m., ISU Book Store, Memorial Union
6:30-8:30 p.m., Cy's Locker Room, 806 S. Duff Ave.
Cy's Locker Room also will sell Wallace throwback merchandise at its popup shop outside Jack Trice Stadium on gameday. Items aren't being sold online.