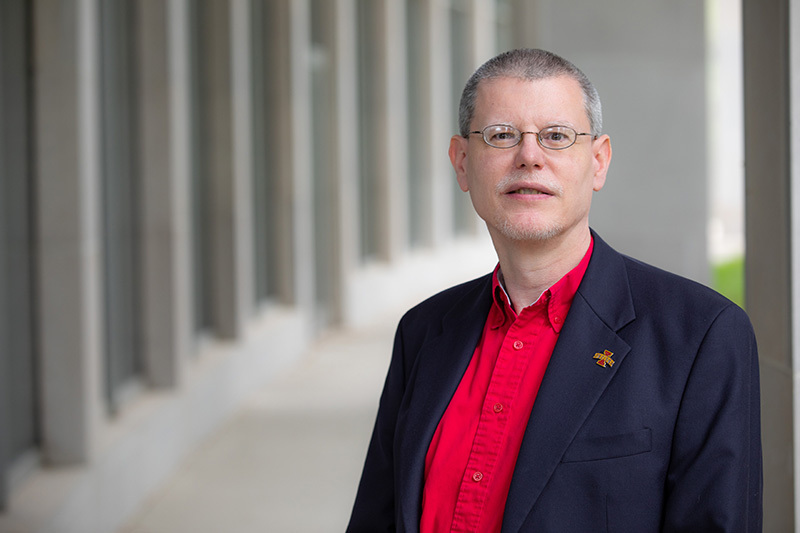 The 2022-23 Faculty Senate convenes for the first time next week. Ahead of the Sept. 13 meeting, Inside talked with senate president Jon Perkins about the year ahead.
What are the priorities for your presidency?
I will continue to work on ways to make Iowa State a more inclusive place for all faculty, staff and students. Find ways to get students and faculty re-engaged with the
Position:
Associate professor of accounting
Years at ISU:
13
Contact: jperkins@iastate.edu, 294-1370
university. Come up with ways to incentivize active engagement, quality and commitment to service on the part of faculty. Help the central administration draft new faculty remote work guidelines, and continue the Faculty Senate's tradition of strong and open communication with the central administration.
If time permits, I also would like to begin work on drafting a new strategic plan for the Faculty Senate because the current strategic plan is from 2000.
What are the major challenges and issues for senate this year?
Given the continuing resource constraints placed on Iowa State by the Legislature, we need to try to do a better job of informing members of the Board of Regents, the Legislature and the general public about all we do as faculty. Iowa State is worthy of more resources so that we can continue to provide the state with impactful research and high-quality graduates.
What is one thing you wish the faculty understood better about senate?
Shared governance of the university with central administration is a core principle at Iowa State that both Faculty Senate and the central administration take very seriously. While we do not always agree on appropriate courses of action, open and respectful communication is key to both parties working together to improve the university for the benefit of faculty, staff, students and the general public.
What's the most important lesson you've learned from serving on senate?
By its nature, the Faculty Senate consists of individuals with a wide range of viewpoints. This makes representing the faculty well to the central administration and the Board of Regents a challenge. I have learned that to be a good leader, it is important to truly listen to others' viewpoints, especially when they differ from your own.
Where is your favorite spot to relax or reflect on campus?
I never seem to get enough time to relax or reflect on campus. When weather permits, I have developed an affinity for walking over to the Hub to people-watch and listen to the wind in the trees. It is not much, but it reminds me that there is more to life on campus (and life in general) than my teaching, research and work on the Faculty Senate.