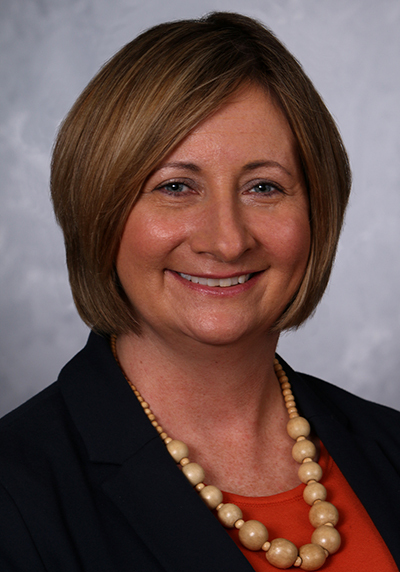 President Wendy Wintersteen has appointed Heather Paris to serve as interim senior vice president for operations and finance, effective Sept. 7 and pending approval by the state Board of Regents.
Senior vice president Pam Cain previously shared her plans to retire this fall after 15 years of service at Iowa State University. Her last day will be Sept. 6.
Paris serves as associate vice president for finance services, overseeing procurement, accounts receivable and finance delivery. In her interim role, she will lead the operations and finance division that includes institutional financial strategy, finance services, payroll, benefits and tax accounting; facilities planning and management, business services and cultural arts.
"Heather will provide strong leadership for the division while we conduct a national search to permanently fill the position," Wintersteen said. "I know Pam and Heather will work together over the coming weeks to ensure a smooth transition."
The search process is being led by a committee chaired by David Spalding, Raisbeck Endowed Dean of the Ivy College of Business and interim vice president for economic development and industry relations, with support from Parker Executive Search. Monica Sasse, executive assistant to the Business dean, is providing committee support. Other search committee members are:
Chris Johnsen, procurement manager, Iowa State Extension and Outreach and P&S Council past-president
Surya Mallapragada, associate vice president for research
Jon Perkins, associate professor of accounting and Faculty Senate president
Ellen Reints, strategic budget and finance officer, office of the senior vice president and provost
Adam Schwartz, director, Ames National Laboratory
Carl Wells, director of equal opportunity and Title IX coordinator
Updates about the search can be found on the president's office administrative search website.
Related story