An estimated 5,039 students are completing degrees from Iowa State this semester and will be honored during graduation events May 12-14 in Hilton Coliseum. All commencement ceremonies are in-person, but will be livestreamed for those who opt to view online.
All graduating students
Events begin Thursday evening, May 12, with a 7 p.m. Graduate College ceremony that will celebrate the accomplishments of an estimated 443 master's degree and 169 doctoral degree candidates.
Alumnus Qijing Zhang, Clarence Hartley Covault Distinguished Professor, associate dean for research and graduate studies in the College of Veterinary Medicine, and professor of veterinary microbiology and preventive medicine, will give the address. Earlier this month, Zhang was elected to the National Academy of Sciences for his research achievements. A microbiologist, Zhang built a world-class research program on antimicrobial resistance and food safety that has had global impact on the control of antibiotic-resistance pathogens in animals and humans. He earned a Ph.D. in immunology from Iowa State in 1994.
Undergraduate duos
Due to unusually high interest among undergraduates this spring to attend the university commencement -- 80% of an estimated 4,274 bachelor's degree recipients -- Iowa State will hold three undergraduate ceremonies Saturday, May 14. The initial plan called for two, but adding an evening ceremony provides the capacity at Hilton Coliseum for graduating students to invite as many guests as they would like -- a long-standing Iowa State tradition.
University registrar Jennifer Suchan said nearly 1,000 more students are attending commencement this spring than the previous largest event, May 2017's outdoor ceremony at Jack Trice Stadium.
"Even prior to the pandemic, the participation percentages at commencement were going up. What I think we're seeing this spring is a function of the disruption of the last two and a half years," Suchan said. "People want to celebrate, they want something joyous to come together for. The past few years have given people a different perspective on these milestone events in life."
Each ceremony will honor the graduates of two academic colleges:
9 a.m., Ivy College of Business, College of Liberal Arts and Sciences
2:30 p.m., College of Agriculture and Life Sciences, College of Engineering
6:30 p.m., College of Design, College of Human Sciences
Honorary degrees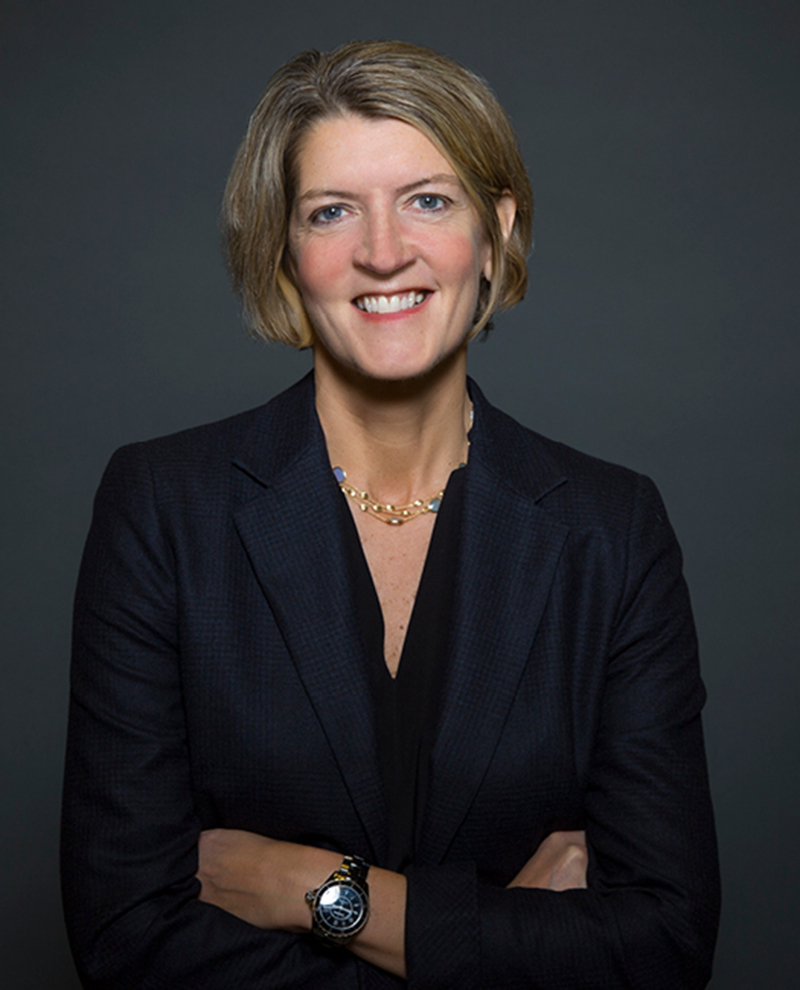 Alumna Beth Ford, president and chief executive officer of Land O'Lakes, Minneapolis, is the guest speaker at the morning ceremony and will receive a Doctor of Humane Letters honorary degree for her "many outstanding contributions as a pioneering leader in business and agriculture and advocate for farmers and rural communities."
The Sioux City native earned a bachelor's degree in business administration from Iowa State in 1986. She has been recognized by Fortune as one of the world's 50 Greatest Leaders and Most Powerful Women, among other honors. She was featured in the New York Times' Corner Office column and profiled in a 2019 "60 Minutes" segment, "The Farmers Advocate."
Alumnus Subra Suresh, president and Distinguished University Professor at Nanyang Technological University, Singapore, will address the afternoon graduates and also receive a Doctor of Science honorary degree for "many outstanding contributions as a distinguished engineer, scientist, entrepreneur and leader in higher education."
Suresh received his master's degree in mechanical engineering from Iowa State in 1979. He served as director of the U.S. National Science Foundation (2010-13) and president of Carnegie Mellon University (2013-17). Suresh is among a rare group of researchers elected to all three of the national academies in this country: National Academy of Sciences, National Academy of Engineering and National Academy of Medicine.
President Wendy Wintersteen will address graduates at the evening ceremony.
Undergraduate college convocations
Iowa State colleges also will honor their graduating seniors during special events Friday into Saturday morning. Events at Hilton will be livestreamed.
Special events
The university's 25th annual Lavender Graduation ceremony, which recognizes graduating members of the Iowa State lesbian, gay, bisexual, transgender, queer, intersex, asexual and ally community, will be held Thursday, May 12 (3-5 p.m., Memorial Union Great Hall). All spring, summer and fall 2022 graduates were invited to participate.
International students completing degrees this spring were recognized during a ceremony and reception Wednesday afternoon, May 11, also at the Memorial Union.
Veterinary doctors
The curriculum for fourth-year Doctor of Veterinary Medicine students takes 12 months, and due to the timing of when they completed it this year, their commencement ceremony was held Friday morning, May 6. The livestream has been archived online. Alumna Heather Loenser, who earned ISU degrees in animal science and veterinary medicine and serves as vice president of professional development, culture and wellbeing at Dallas-based Suveto, gave the address. From Iowa State and the University of Nebraska, a total of 153 D.V. M. candidates were scheduled to receive their diplomas.