Carl Wells has been named the next director of equal opportunity and Title IX coordinator, following a national search and pending approval by the state Board of Regents. Wells comes to Iowa State from the University of South Carolina, Columbia, where he served as senior advisor for civil rights and affirmative action and recently completed an interim assignment as director of the office of equal opportunity programs and Title IX coordinator.
He will start at Iowa State May 16.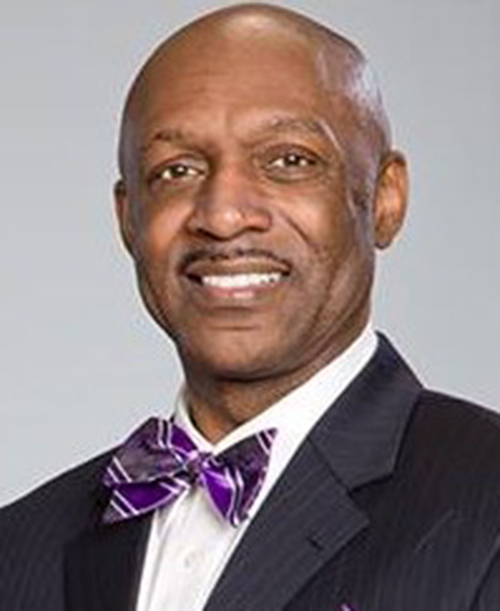 "Dr. Wells has a strong combination of expertise and higher education experience in the areas of equal opportunity, affirmative action, Title IX and anti-discrimination policy," said President Wendy Wintersteen. "We are pleased to have him join our leadership team to help advance Iowa State's commitment to having a welcoming, accessible and inclusive learning and working environment."
Reporting to the office of the president, Wells will oversee the office of equal opportunity responsible for supporting equal access to employment and educational opportunities, including investigating complaints of discrimination and sexual misconduct, ensuring compliance with the law and providing related educational programs to campus.
"It is an honor to be selected to serve in this role at Iowa State University. My wife Wanda and I are excited to become part of the campus community and the city of Ames," Wells said. "My goal is to inspire a community-developed vision for equity and compliance that all members of the Iowa State community recognize, embrace and celebrate.
"I will work to build upon and enhance the strong sense of collaboration based upon trust, transparency and honesty that already resides at Iowa State," he added.
Wells has more than 20 years of experience at the University of South Carolina in roles focused on equal opportunity, civil rights, affirmative action, Title IX, diversity and inclusion.
He earned a Ph.D. in public health administration with an emphasis in human resources, employment and law from the Norman J. Arnold School of Public Health at the University of South Carolina; a master's degree in divinity with an emphasis in counseling from Emory University, Atlanta; and bachelor's degrees in communications and music from Winthrop University, Rock Hill, South Carolina.
In making the announcement, Wintersteen thanked Mary Howell Sirna, administrative advisor and attorney on staff for ISU Police, for her leadership since October as interim director of equal opportunity. Wintersteen also thanked members of the search committee and campus community for their thoughtful consideration of candidates.