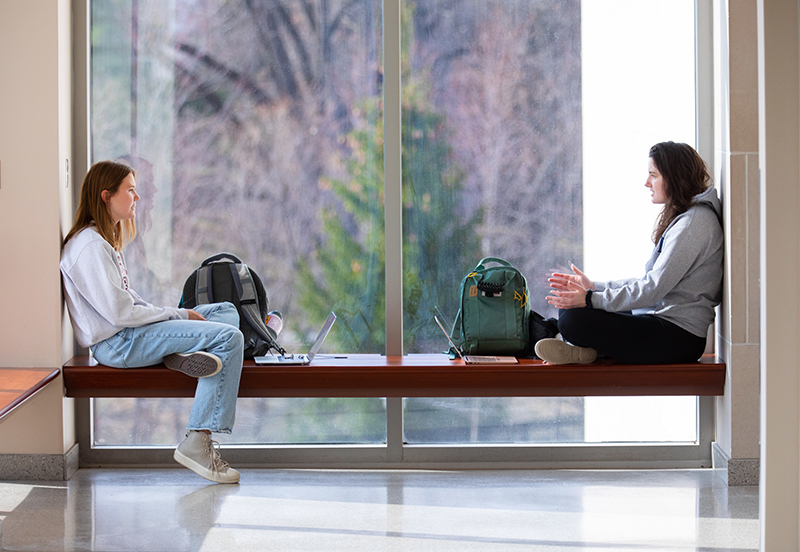 Supply chain management graduating seniors Carson Fisher (left) and Haley Jewell enjoy a window study nook in the Gerdin Business Building Monday afternoon.
The duo was working on material for the experimental course, SCM 473X, War and Peace and Supply Chains, which examines how supply chain operations and choices affect peace and can be incentivized to encourage peace, as well as business or supply chain models that encourage peace.
Jewell said the course brings transparency to supply chains around the world for a clearer understanding of what actually does or could happen.
"One aspect of the class I enjoy is the wide range of current events happening today and how they relate to supply chain -- for example, the anti-sweatshop movement, the computer chip shortage, fair trade, the Kimberly process and the banana supply chain," she said. "It all gives me a new sense of what my career could be like after I graduate."