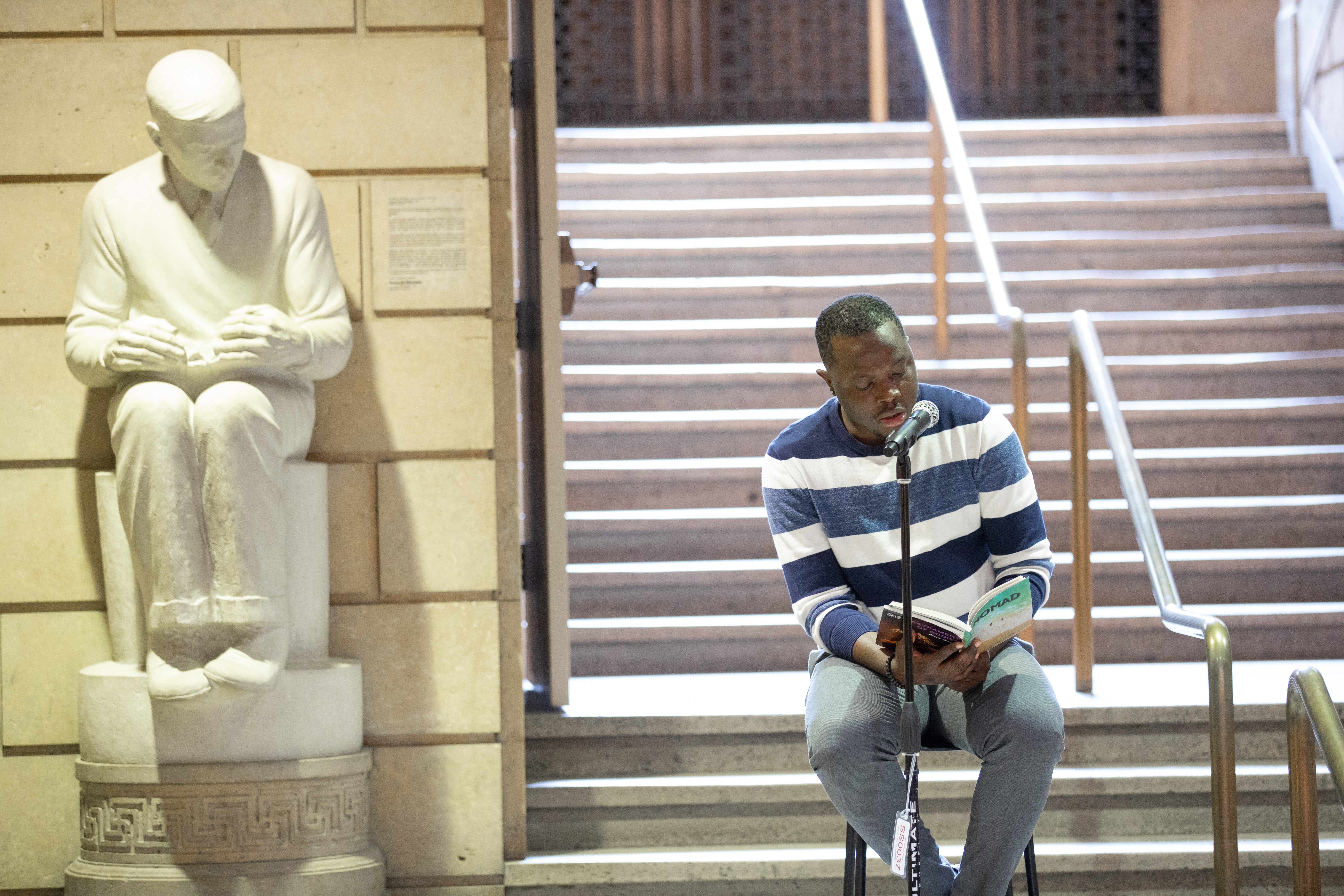 Monday Monologues, the lunchtime performance series at Parks Library that highlights campus voices, is back with several events over the next month. This semester's series kicked off Monday with Nigerian poet and essayist, Romeo Oriogun, a postdoctoral research associate in the MFA program in creative writing and environment, reading from "Sacrament of Bodies," a collection of his poetry.
Here are the other events scheduled through the end of April, all beginning at 12:15 p.m. on the library's front steps unless otherwise noted:
Selections from BABA, March 28 (in Grant Wood Mural Lobby)
Hear selected songs from a new musical being workshopped and developed at ISU Theatre. BABA is a contemporary, climate-centric musical retelling of Russia's Baba Yaga fairytale that takes place in familiar-yet-mythic woods of rural America. Full-length performances will take place in Fisher Theater April 7-9 (7:30 p.m.) and April 10 (2 p.m.).   
Cantamus, Lyrica and Count Me In, April 4
Gather round and stomp, sing and dance with three ISU choral ensembles performing everything from a Finnish wedding celebration to the Brazilian samba to "Dancing Queen."  
Stormettes Dance Line, April 25
The Stormettes Dance Line, an ISU student organization open to members with varying levels of experience, promotes team endurance and body positivity by performing a variety of different dance styles, often including majorette, heels and hip-hop.