Beate Schmittmann, dean of the College of Liberal Arts and Sciences (LAS), has been reappointed to a third five-year term.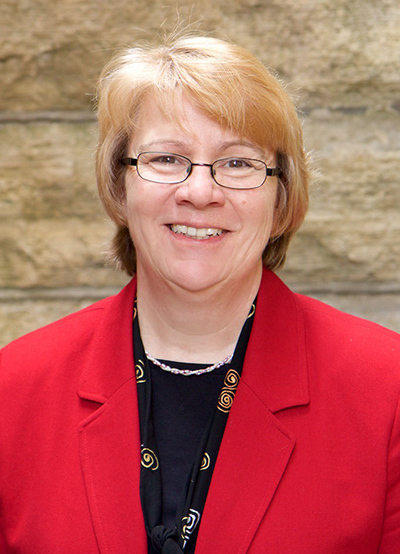 During her second term, Schmittmann worked with faculty and staff on numerous initiatives to support student-centered learning, including addressing student success in gateway courses; expanding online learning; and supporting the creation of innovative academic programs in areas such as data science and artificial intelligence. The college also renewed its focus on LAS open option students.
"Beate continues to do an outstanding job in managing the needs of a complex college," said senior vice president and provost Jonathan Wickert. "Her strong leadership and transparency are particularly appreciated as she works with faculty and staff to navigate enrollment and fiscal challenges and positions LAS for long-term success."
LAS has 7,300 students, 574 faculty and 270 staff among 21 academic departments, one professional school and 25 cross-disciplinary and interdepartmental programs. The college's faculty and scientific staff attracted nearly $30 million in research grants and contracts in FY2021.
"I am extremely proud of LAS faculty and staff in their efforts to achieve Iowa State's land-grant mission," Schmittmann said. "I look forward to continuing our work to provide students with a high-quality academic experience that prepares them for careers in a diverse, global workplace, and to conduct impactful research that addresses society's challenges."
Wickert expressed thanks to the LAS dean review committee for managing the comprehensive review process. Chad Gasta, professor and chair of the world languages and cultures department, chaired the group, which included:
Sarah Davis, associate teaching professor, English
Jennifer Owens, director, LAS student services
Robert Wallace, associate professor, ecology, evolution and evolutionary biology
Theresa Windus, Distinguished Professor, chemistry
Wickert also noted his appreciation to faculty and staff in the college who participated in the review process by completing surveys or contacting members of the review committee.
Schmittmann earned a diploma in physics from RWTH Aachen University, Germany, and a Ph.D. from the University of Edinburgh, Scotland. She became LAS dean in 2012 after serving as professor and chair of physics at Virginia Tech University, Blacksburg.