Michelle Soupir, professor of agricultural and biosystems engineering (ABE), has been appointed to a two-year appointment as an interim associate dean in the Graduate College. The half-time appointment will begin April 4.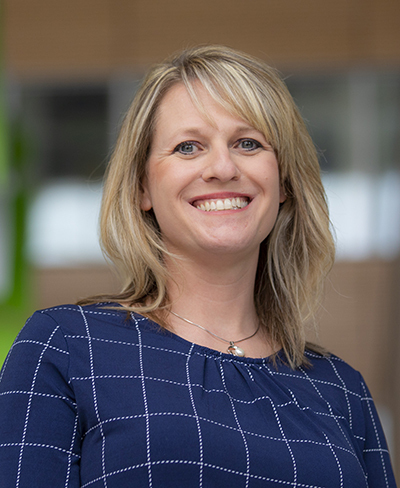 Soupir, who joined the Iowa State faculty in 2008, currently serves as associate chair for research and extension in ABE and equity advisor for the College of Engineering. She also has a courtesy appointment in the department of civil, construction and environmental engineering. In the new role, she will focus her efforts on a broad-based initiative to enhance and modernize Graduate College operations to better support students, postdoctoral scholars and graduate faculty.
"I'm excited to have Michelle join the Graduate College to oversee this important initiative," said Graduate College Dean William Graves. "Her work will lead to new efficiencies and clarity in policies and procedures, while improving the overall graduate experience at Iowa State."
Soupir earned a bachelor's degree from Kansas State University, Manhattan, and master's and doctoral degrees from Virginia Tech University, Blacksburg, all in agricultural and biological systems engineering. She has received numerous awards for her work in equity, diversity and inclusion, as well as for her research focused on the impacts of agricultural practices on water quality, and designing conservation practices to reduce pollution in downstream waters.
"I'm excited to work with students and colleagues from across the university to create environments that allow students to get the most from their graduate education, whether it's a steppingstone to an academic or industry career, a promotion or a thirst for greater knowledge," Soupir said.
The College of Engineering will fill Soupir's equity advisor role in the coming weeks.