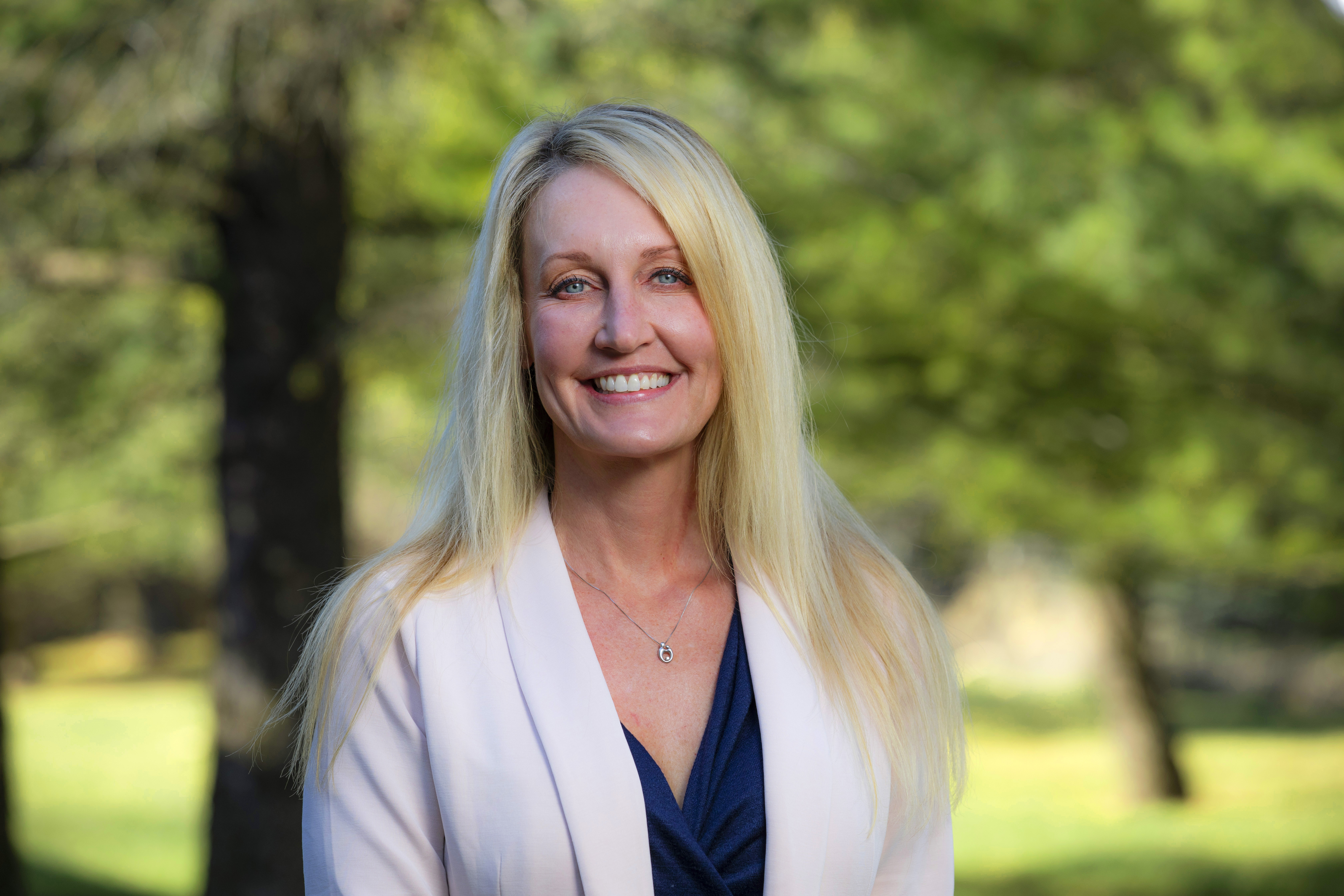 If hiring workers was an airplane flight, the pilot would have warned about a little bit of turbulence up ahead several months ago and the seat belt light would still be on. As the economy has rebounded this year from 2020's pandemic-driven slowdown, employers across the U.S. in a variety of workplaces have struggled to fill out their staffs.
Amy Mann, university human resources (UHR) associate director for talent acquisition, has been watching those labor market gyrations closely since she arrived at Iowa State in late August. She recently spoke with Inside about how the nationwide trend has played out at Iowa State and suggested some strategies for hiring managers to consider to counter those effects.
Impact on campus
Some of the most difficult positions to fill in recent months have been entry-level positions, such as food service workers, administrative assistants and custodians. Mann said the number of people applying for openings in those lines of work is noticeably lower than in recent years.
"I don't think we're in a crisis by any means. It's normal for applicant pools to ebb and flow with the economy," she said.
The flow of candidates improved as fall progressed, thanks to young children returning to school, COVID-19 case numbers falling and Iowa's extended unemployment benefits expiring, Mann said. But there's still a labor imbalance, with more jobs available than people who want to work in those positions, and a lot of uncertainty ahead.
"While I do think things are getting better in terms of people wanting to come into the marketplace, that supply and demand issue is going to take a while to overcome," she said. "The labor market remains unpredictable."
Why is it happening?
There are a variety of reasons potential job candidates have been harder to find lately, Mann said, including health and safety concerns, increased government support, early retirements, child care issues and rising wages for entry-level work. Recruitment and retention drove a Dec. 1 increase in the minimum wage for some of the university's lowest-paying jobs to at least $15 per hour.
But overall, Mann believes the biggest contributor to the reduction in applicants is people taking stock of their careers and considering what's important to them after experiencing difficult times during the pandemic.
"I think they are reassessing their priorities and asking, 'How am I going to be treated?'" she said. "'Is my employer flexible? Am I overworked? How much am I paid?'"
Think of what food service employees, for instance, went through in 2020 and 2021, Mann said. Widespread restaurant closures were often followed by start-and-stop reopenings, along with reduced business and a subsequent drop in hours and tips. It's logical that some people might be looking for a job that offers more stability, she said.
Give attention to retention
One way to make filling openings easier is to have fewer openings. Retention is more important than ever when hiring is a challenge, Mann said. Managers can work with their HR delivery team on developing retention strategies.
"That's where our focus needs to start shifting just as much as attracting new talent," she said.
That means emphasizing -- for both potential candidates and current employees -- quality of life benefits such as the WorkFlex program's flexibility and on-site child care, Mann said. A commitment to diversity, equity and inclusion is important, too.
How supervisors relate to their staff is a major factor in retention, Mann said. She recommends that managers get to know their employees on a personal level and empower them to make decisions, lead projects and voice opinions.
"To retain our staff, we've got to think about how we're treating them and developing them," she said.
Creating a path
Helping employees develop and grow is crucial to retention, Mann said. Employees need clear career progression opportunities.
"We have to create sustainable career tracks to help people see future growth for themselves," she said.
The revised classification-compensation system for professional and scientific staff implemented last year helps define a path forward for some employees, but supervisors need to discuss career goals and internal mobility with their employees. Managers who aren't comfortable having those discussions or giving honest feedback should pull in their HR delivery team to assist, Mann said.
Developing staff also is a key aspect of workforce planning. Unit and team leaders should be thinking ahead about cultivating a talent pipeline within their own staffs. Mentoring and development plans can help promising employees gain the needed skills, Mann said.
"Let them build to that next level," she said.
Planning for the future
Mann said though she expects at least some struggles in hiring to continue, Iowa State is well positioned for a tight labor market.
"We are an employer of choice here in Story County. We have a lot of opportunity to attract workers just based on what we do. But we still need to be proactive in how we attract talent and keep employees engaged," she said.
When managers have a vacancy, they should contact their HR delivery team to consult with their staff recruiting specialist, perhaps in a deeper way than in the past, Mann said. The staff recruiting specialist will help map out a timeline and discuss an advertising strategy. The best candidate may not know the opportunity exists.
Managers, in partnership with the recruiters, need to be ready to respond rapidly to applications, she said. Candidates can come and go quickly as they are contacted by other employers.
"The recruitment meeting with the staff recruitment specialist is critical. A post-and-pray mentality will not yield a successful search in this environment," she said.